Google Analytics can tell you quite a bit about your website, and its insights and its insights can lead to more informed marketing decisions. However, if you're not a fan of the web analytics tool or its functionality, there are plenty of alternatives to try. 
We'll take a look at some of our favorites – both paid and free.
Google Analytics Cons
While powered by the robust Google search engine, Google Analytics does come with some limitations:
Limited data reporting
Google Analytics automatically tracks standard web metrics, but not things like file downloads or clicks through to external links. To track additional metrics, you'll have to set up a tag via Google Tag Manager and add the code to your web pages. 
Confusing UI & segmentation
In a similar vein, customizing your own Google Analytics dashboard can be rather complex. Google Analytics is designed to function "out of the box," and many businesses work with its default views and settings. If you'd like to work with a custom dashboard, be prepared to spend time learning how to build your own.
Using Google Analytics Alternatives
There are many reasons to consider a Google Analytics alternative, including: 
Easier Customization (dashboards, tracking, data)
User-Friendly Interface: Learning how to navigate the Google Analytics interface can take some time, especially if you're new to web analytics. Google does offer multiple courses dedicated to understanding the tool, but 
Best Google Analytics Alternatives Free and Paid
1. Heap
Heap can help you understand how and why customers engage with your website. 
Benefits: 
Powerful product analytics 
Auto capture for all event data: Set up parameters for every interaction a customer makes with your website. Heap captures it and reports on it in detail. 
Track user and event properties: Review user data to track when visitors have a bad experience, slow down or click away.
Pricing Options
While there are free options, you'll need to speak with their sales team for a customized paid option. 
2. Gauges
This is a real-time analytics tool that claims to be easy to use and understand.
Benefits:
Real-time analytics: Gauges updates each time a visitor views your site. 
Focus on visitor metrics 
Pricing Options
You can try Gauge for free on a 7-day trial, then select from the 3 pay options listed below.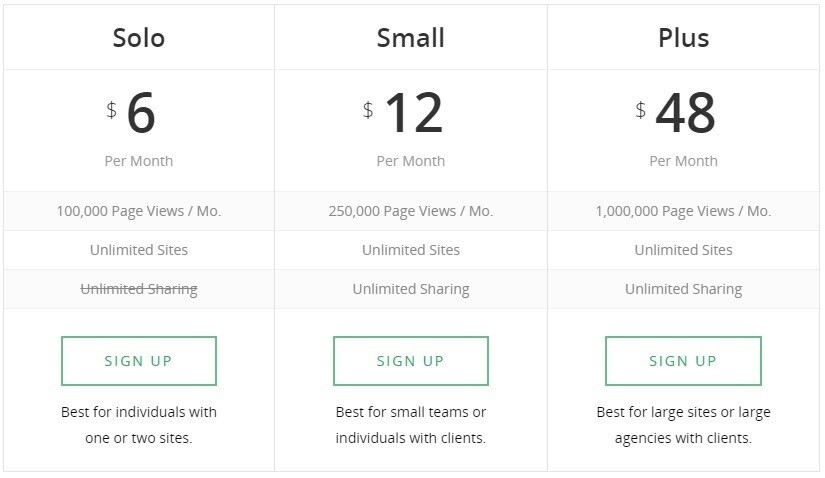 3. Matomo
Matomo focuses on privacy and protecting your data. More than 1.4 million websites across more than 190 countries use the tool.
Benefits: 
Analyses all data: Unlike Google Analytics, Matomo tracks all user data to offer accurate results. 
Data ownership: You own 100% of the data Motomo finds. 
Pricing Options
Matomo offers a free trial. Their priced packages start at $19 USD per month.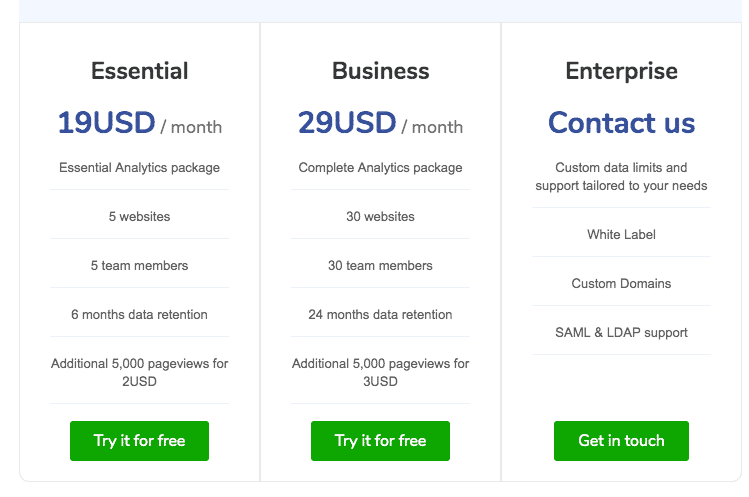 4. Simple Analytics
Simple Analytics sports a clean, simple design that's easy to navigate and understand. Like Matomo, they advocate for user data privacy. 
Benefits:
No data overload: Simple only tracks pageviews, referrers, top pages, screen sizes, browsers and countries of origin. It works best for for sole traders or small businesses who don't want to get too bogged down by technical details.
Pricing Options
Simple offers free trials for their starter and business plan. Contact their sales team for more information on the Enterprise plan.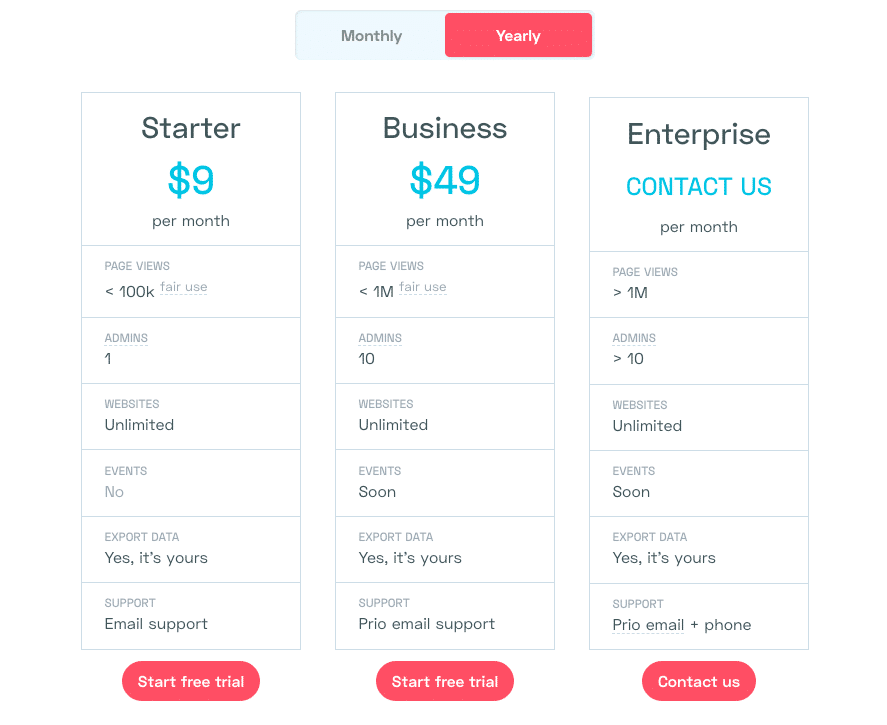 5. Fathom Analytics
Like Simple, Fathom Analytics operates with a "privacy-first" policy. It tracks the most important metrics, so you can make key marketing decisions faster. 
Benefits:
Bypass ad blockers
Set up your dashboard and generate reports with ease
Pricing Options
Fathom Analytics offers a free 7-day trial, then 3 paid options.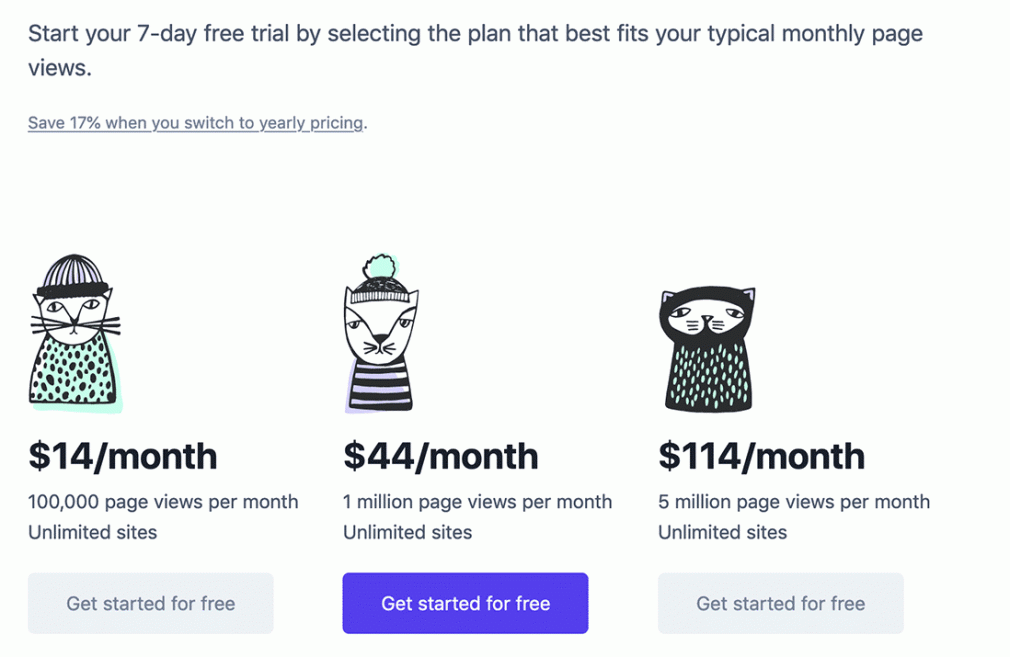 6. Clicky
Clicky tracks the same metrics as our other options, but it also offers heatmap tracking, so you'll know which parts of your web page earn the most attention. 
Benefits:
Real-time reporting
Heatmap tracking 
Backlink analysis
Mobile compatibility 
Pricing Options
Click offers free and 4 paid options.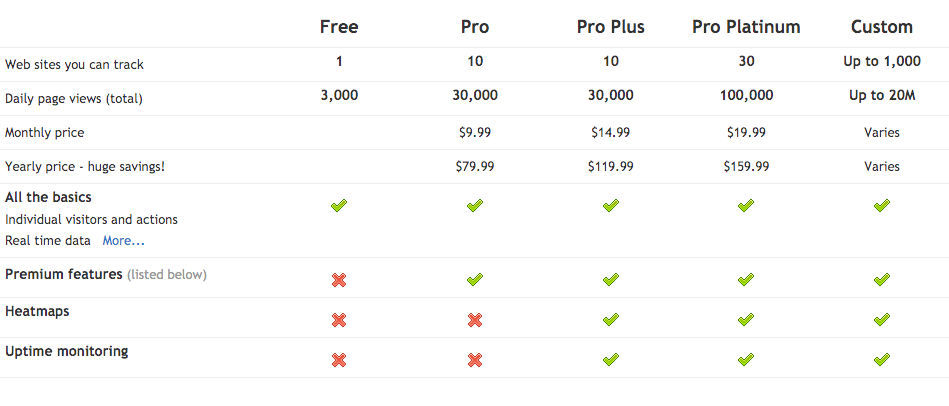 7. Mixpanel
Mixpanel works on web, mobile and other smart devices to give you a broad view of customer behaviour.
Benefits:
Works for in-app purchases and microtransactions
Track user behavior 
Customizable dashboard options.
Pricing Options
Mixpanel offers free and two paid options.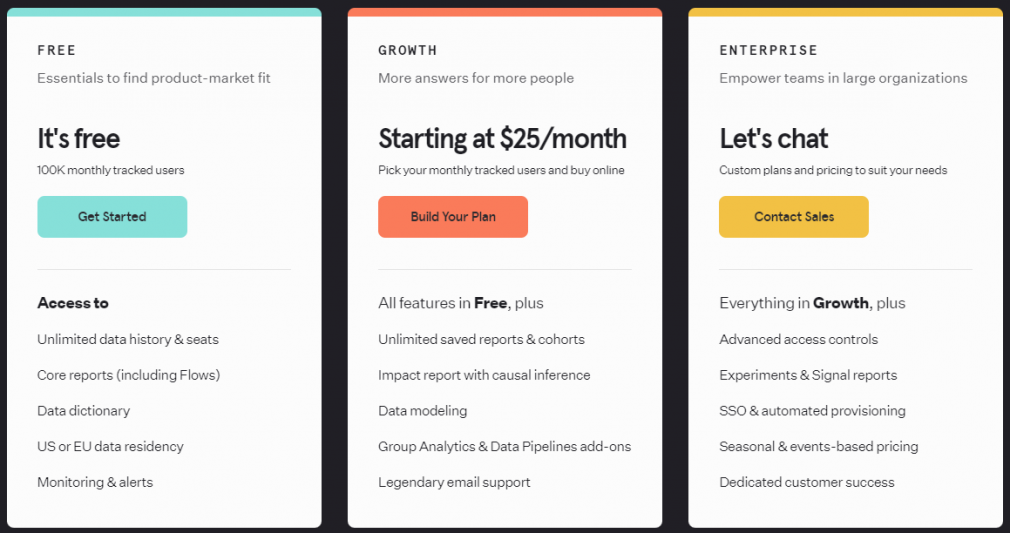 8. Semrush
Semrush can track more than your web traffic; you can use the tool to analyze your competitors' trends and keywords too.
Benefits: 
Track traffic from multiple websites, including your competitors
Reveal users' interests and brand preferences.
Track your subdomain's metrics
Pricing Options
You can try Semrush free or select any of our 3 paid plans starting at $119.95 per month.
For more details about each plan, visit our pricing page.
Key Takeaways
If you're serious about web analytics, you have plenty of options available to track your and your competitors' sites.
Find an analytics tool that best serves your needs. Don't get excited by all the bells and whistles, especially if you'll never understand them or use them.