Back in July, we launched a peer-to-peer campaign to help site owners get actionable site improvement advice from top industry experts. 
With 77 participants and eight pros willing to share their knowledge and expertise, we picked one lucky winner who got all the perks. 
The first campaign mainly touched upon technical SEO factors. But for the second episode, we chose a different approach.
 
About the second rollout of our 'Learn from the best' campaign
Content is the commodity that users come to a site for and it's one of the primary substances Google bases its rankings on. 
So we felt that this time we should laser-focus on content-driven strategies, giving tips on how the site can fine-tune its content structure, organization, and the content itself to improve not just rankings but the overall user experience.
 
The campaign rules: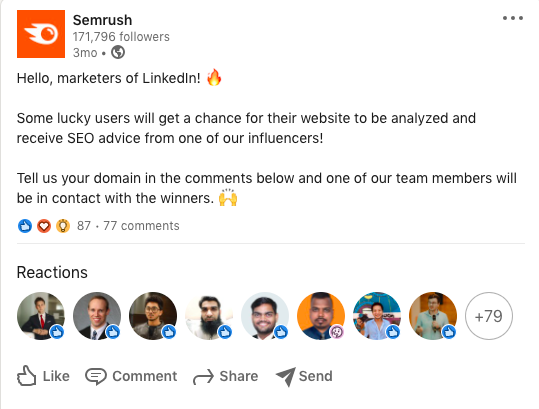 Who are UPchieve
UPchieve is a non-profit organization that runs an online platform for helping students excel at their academics. 
Through free tutoring, college counseling, and user-friendly digital tools, UPchieve aims to help students successfully finish high school and enter higher educational institutions – all to democratize access to education and academic support, as well as positively influence upward mobility.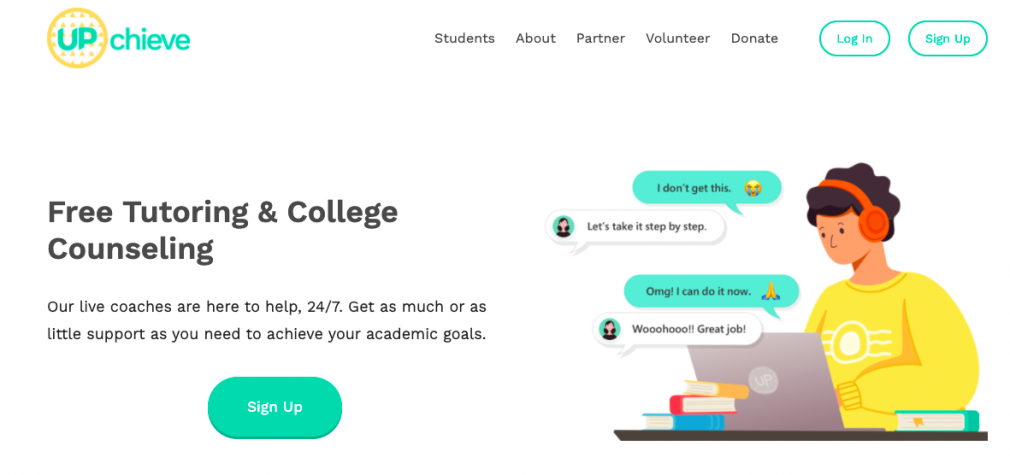 Their website is run on Squarespace and mainly targets the US audience. It's fairly clean and it ranks at the top of the SERPs for all branded keywords. 
Here is a glimpse into how UPchieve's site performance looked like at the start of the campaign: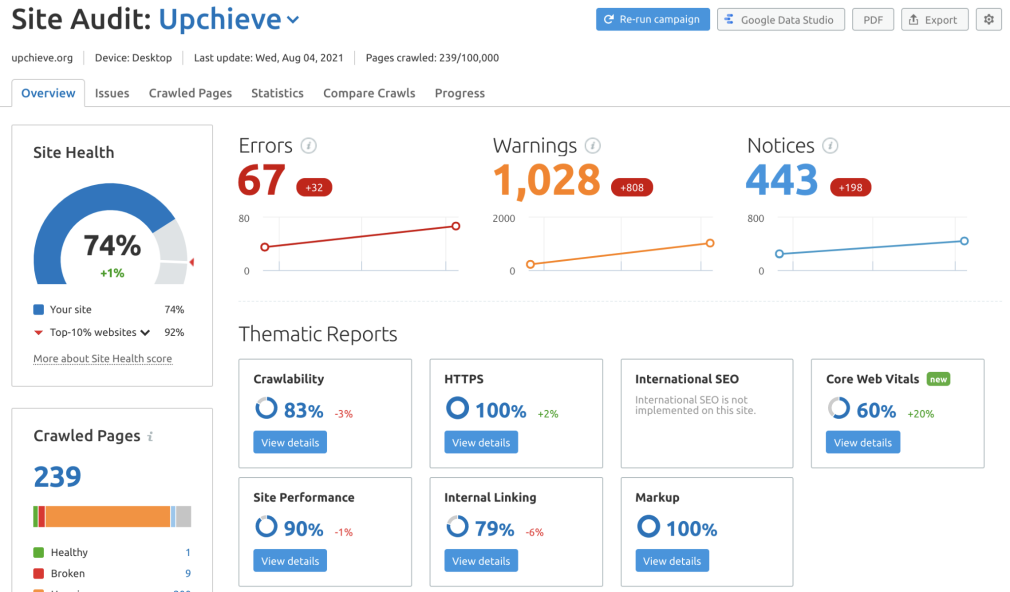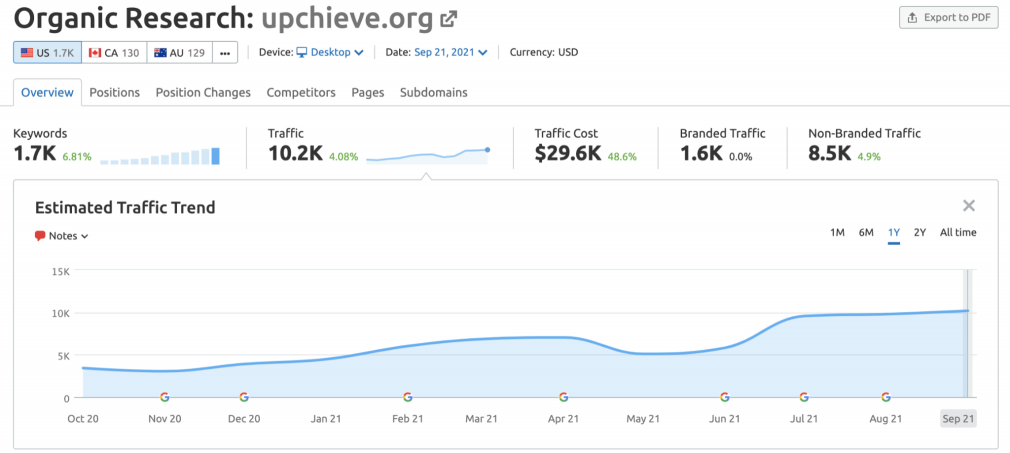 Since there were no major technical issues that were dramatically hindering UPchieve's performance, our experts shared ideas for building upon what they already have by working on their existing content.
Stepping Up Content Efforts: 6 Quick Fixes From 6 Leading SEO and Content Marketing Experts
#1. How to Improve Visibility Through On-Page Fundamentals by Sally Newman, Senior SEO at Vertical Leap
Sally Newman reviewed UPchieve's site and delved into Semrush's Site Audit, Keyword Gap, and Keyword Magic Tool to get insights for offering quick improvement suggestions for UPchieve's pages' performance. 
In the video below Sally demonstrates how to:
Build authority and trust by rearranging site content and tweaking the main page.
Leverage on-page elements to improve general SEO performance. You'll find some actionable suggestions on how to use the right markup to highlight H1s and how to appear in featured snippets.
Use keywords and related search terms to enhance search performance.
Use the Keyword Gap tool to pick out competitor terms and spot content opportunities.
Connect with Sally Newman on Twitter and LinkedIn.
#2. How to Get Quick Wins From an SEO Audit and Improve Your Content Strategy by Marion Leadbetter, SEO strategist and Founder of the SEO Upcycler
Marion Leadbetter shares how to leverage SEO insights for creating a more targeted content strategy based on existing pages.
The video below unwraps Marion's tips on how to:
Add a few easy-to-implement homepage edits to boost visibility and conversions.
Pinpoint which SEO audit issues to fix in order to get quick SEO wins: from enhancing site structure via internal linking to using metadata wisely. 
Build on search results the site already has. Using insights from Position Tracking and On Page SEO Checker, you'll learn how to prioritize your optimization efforts and create better-performing pages.
Improve your content strategy by working on the blog's content structure (creating categories, tags, topic clusters), as well as finding relevant questions from the Keyword Overview to tap into.
Connect with Marion Leadbetter on Twitter and LinkedIn.
#3. How to Make a 360° Website Review With Semrush by Nikki Halliwell, Technical SEO Consultant at nikkihalliwell.com
Nikki Halliwell runs a comprehensive website audit, pinpointing very simple steps that can help UPchieve's content rank better across Google's SERPs. 
 
Watch the video below to see Nikki address the easiest ways to polish UPchieve's site:
Maximize the value of the page title by including additional relevant keywords.
Improve URL structure by shortening it and removing the date – this should help with the click-throughs and make the content seem evergreen.
Leverage internal linking opportunities by tackling pages that are more than 4 clicks away from the home page to make sure important content is easy to find.
Use Domain Overview to prioritize keyword optimization efforts.
Connect with Nikki Halliwell on Twitter and LinkedIn.
#4. Stepping Up E-A-T and Blog Posts byCeleste Lili, Junior SEO Specialist at RicketyRoo
Watch Celeste Lili's video to see how she uses the Site Audit, Backlink Audit, and On Page SEO Checker tools to discover ways to boost site authority and spot missing opportunities:
Tweak existing blog posts to be more user-friendly. The key is to create easy-to-read URLs, add more relevant information to them, include external links, and edit current internal links.
Optimize your internal linking strategy by only including what naturally flows through the content, using descriptive anchor text, and fixing broken links.
Step up E-A-T by including author pages, person/author schema and gain backlinks from sites/brands you've already partnered with.
Connect with Celeste Lili on Twitter and LinkedIn.
 
#5. Useful Home Page Fixes and Top-of-Funnel Blog Ideas by Tamara Sykes, SEO Consultant at Next Level Presence
Tamara Sykes uses the Site Audit, Position Tracking, and On Page SEO Checker tools to get some insights on how to better reach UPchieve's ideal audience and spot any missed content opportunities.
By taking a look at Tamara's video you will get ideas for:
Making small tweaks that can make a huge difference in the quality of traffic you get to your website: from simply mentioning who the service is for straight away (should also help with conversions) to reorganizing the blog to tackle a more specific audience.
Building up your backlink profile to boost the blog's authoritativeness.
Using Position Tracking to find pages that are underperforming and see how you can enhance their visibility.
Connect with Tamara Sykes on Twitter and LinkedIn.
 
#6. How to Create Content Clusters to Improve the Site's Topical Relevance by Lucy Dodds, Senior Content Marketing Consultant at Evolved Search
Lucy Dodds reveals how to follow your audiences' user journey and make sure you have content for different stages of the funnel. 
Lucy's video covers:
What content clusters are and why they're important for better rankings and improved topical relevance.
How to use different stages of the content funnel – the top, middle, and bottom – to build your clusters, making sure your site is an expert resource on your product or service.
How to use Keyword Magic Tool to accurately match the search intent of users, so even those who aren't ready to convert now will remember your site when they are.
Connect with Lucy Dodds on Twitter and LinkedIn.
Over to You
Sometimes it's the small website and content tweaks that can make a difference. And our experts shared their knowledge and insights to give UPchieve some actionable and quick tips for maximizing its site performance.
On-target content is probably the biggest driver of organic visibility so make sure to go through some of our best pieces on all things content to build a stronger content strategy and get the most out of your efforts:
This comprehensive guide will uncover how to achieve great results with content optimization.
To learn how to create quality content for your site, take a look at this post.
This article reveals the building blocks of copy that can generate maximum impact.
We hope you're enjoying our "Learn from the best" series. (Pst, this is not the finale!) 
If you want to have your site reviewed by top SEO and digital marketing experts, make sure to drop the site's link to our LinkedIn and Twitter pages. We will continue running this campaign, so you may be the next lucky winner! 
*Disclaimer: All the expert recommendations mentioned in this post are mere suggestions. As every site and market are different, we do not advise you to blindly implement our experts' ideas on your site.