SEO Advice from Google's Gary Illyes 
Back in 2017, Japan's IT giant, Rakuten, collaborated with Google to enhance its Rakuten Recipe pages with the Recipe schema markup. The traffic to the recipe pages almost tripled and the average session duration grew by 1.5 times.
We invited Gary Illyes, Webmaster Trends Analyst for Google, to SEMrush's Marketing Scoop podcast to give more details about the Rakuten case study and unveil everything there is to know about structured data.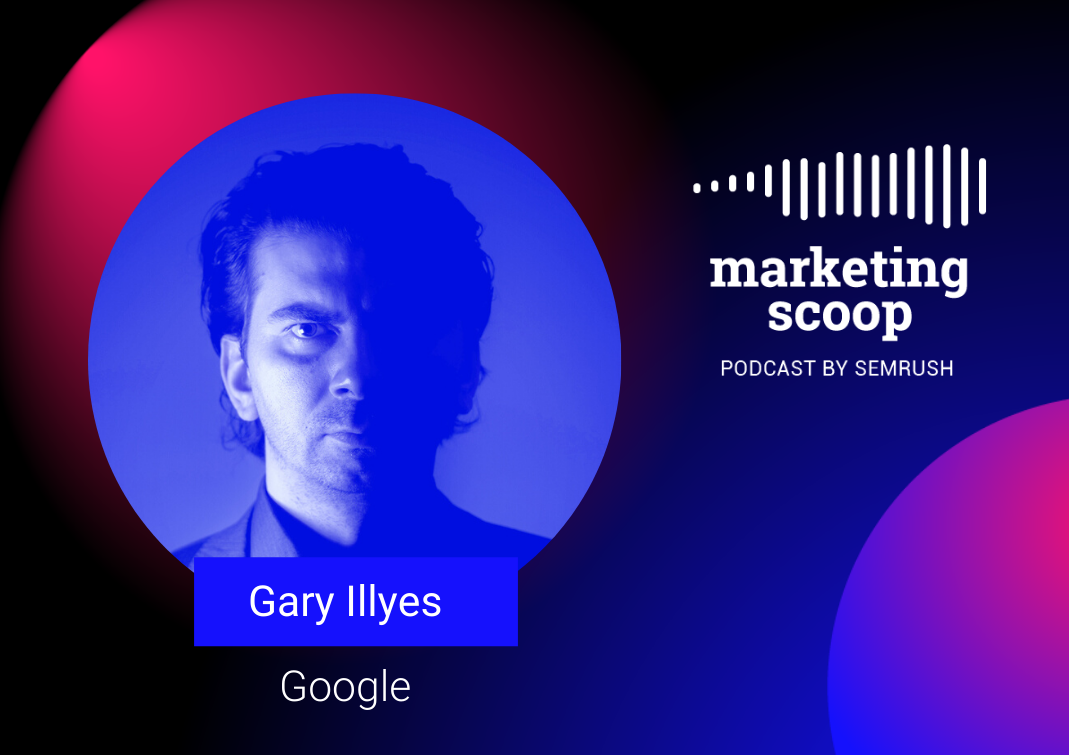 Transforming the podcast interview into Q&A highlights, we are revealing all the "inside information" Gary shared about Google's take on structured data and how to put it to best use. 
Structured Data and Rankings
Does structured data impact rankings? 
The schema markup does not directly influence rankings, all it does is help Google crawlers understand the pages better. 
Without any impact on the queries the page ranks for or the rankings per se, structured data can result in traffic spikes. In Rakuten's case, the traffic increase came from the "consequences" of an added schema markup. Structured data can trigger certain search features – a carousel, a featured snippet, an instant answer, etc – that are normally placed at the very top of the SERP. Thanks to rich results, the content from the original organic page result can end up in a higher position, so users get to see it sooner. 
"If you see that there are multiple recipes lined up on the search result page, then it's very likely that you are going to choose a result from there. That's how it can help you end up in a higher position," Gary Illyes.
Can schema markup negatively affect traffic numbers and click-through-rates? 
Showing all the information right within the rich results may disincentivize users to visit the website itself. To resolve this issue, get creative and tweak how the content is displayed within the search features. 
Leaving out some of the content from structured data or giving a lengthy explanation that doesn't fit within the rich results space can encourage users to click and visit the page. Experimentation is the key to success here – by taking things one step at a time, try using schema markup on one page and monitor its performance. 
How does adding structured data increase time on page?
Schema markup indicators help attract more targeted users as Google gets to show the most relevant pages for user queries. This can help sites increase their time on page (1.5X longer session duration in Rakuten's case) without making any content changes as they get more targeted traffic and users who won't potentially bounce off the page.
"People who were searching for certain recipes got better results because we were understanding the pages better and could present those pages in a certain way that helped reflect what they were looking for," Gary Illyes.
Rakuten case: with AMP and structured data, which feature had a bigger impact?
Schema markup helps Google better understand the page's content and drive more relevant traffic, while AMP's goal is to quickly deliver the information to the user.
In Rakuten's case, they were already using AMP before adding structured data to the recipe pages. With specialized sites like Rakuten Recipe, schema markups are more likely to make an impact as they help drive more targeted users to the site. For new sites, starting with AMP could be a better strategy as users can quickly get the information they are looking for, and then be subjected to popups with login, a newsletter signup box, and so on. 
Structured Data Basics Explained by Google
Does structured data impact Google's ability to index the site's content? 
Structured data helps Google correctly identify what the page is about without an impact on indexing itself. If the page contains a certain entity and it gets annotated with structured data, then if others talk about a similar entity, Google can triangulate all of this data, validate the page content and better understand what the page is about. 
Does structured data affect the crawling frequency or indexing depth?
The schema markup is used for indexing and triggering search features, so it does not impact the frequency of crawling whatsoever.
Dealing With Structured Data Mistakes
Is there a Google penalty for making a mistake in structured data? 
Any misuse or mistake in the way structured data is implemented does not lead to a Google penalty or affect the rankings. If the Google bot spots an error in the page's schema markup, it will not use it. The only impact is that all the targeted traffic and rich results perks like boosted visibility will diminish.
What happens when structured data gets removed from the page?
Removing the schema markup will not bring any negative effects to the site – the page will fall out of the search features without affecting the overall site. The only advice is to do a quick clean rollback instead of making more adjustments to the page just because the page edit mode is on. 
If structured data was purely an experiment, keep it clean by changing one thing at a time so that the assessments regarding what affects traffic and presence in the search results are accurate. 
Using Structured Data for Voice Search Answers
Does Google plan to implement any structured data types for voice search? 
Voice-activated assistants are already using the existing types of structured data, so there is no need to introduce new voice-search-specific schema markups. With voice search, Google still brings the most relevant search results for the query, only keywords get replaced with full sentences. 
"If you were following our webmaster guidelines and you were paying attention to actually writing for your users instead of machines, then I strongly believe that you are already optimized for voice search," Gary Illyes.
Google's Future Plans for Structured Data
In the foreseeable future, structured data is essential to improve the way search engines work and the relevance of content users receive. With the way things advance, search engines will reach a point where they will not require structured data to understand the pages' content. It's not a matter of one year or two, but the direction is clear as language understanding evolves. 
"Eventually we might switch to a stance where we say that structured data doesn't make much of a difference because we can understand the pages anyway. But right now, structured data is required for achieving what Rakuten achieved," Gary Illyes.
Twitter Community's Questions About Structured Data
Prior to the interview with SEMrush, Gary turned to the Twitter community to see what structured data questions people wanted answers for. We allocated some of the podcast's airtime for Gary's answers:
Google also takes structured data into account when cross-referencing entities between pages.
Andrea Volpini: What is the simplest way to help Google reconcile entities that refer to the same Person (or to the same Organization)?
If a certain entity gets frequently annotated with a "celebrity" markup, use that very same markup within the page talking about that entity. Google prefers consistency – not just across a single website, but throughout the web.
Valentin Pletzer: Is it helpful for the purpose of better understanding the content of the page to have any structured data that isn't used for rich results, or does Google (at the moment) completely ignore those? 
Is it helpful for the purpose of better understanding the content of the page to have any structured data that isn't used for rich results or does Google (at the moment) completely ignore those? I am thinking about stuff like image object, sameAs, …
Schema markup perks don't only come from rich results. Google's take on structured data is to use it wherever it seems relevant. If search engines correctly determine what the page is about, they will potentially bring more relevant traffic. A balanced approach would be to add schema markup wherever it is appropriate while keeping the site mobile-friendly as structured data can add to the page load speed. 
"If there is an utterly relevant piece of structured data schema type that you can add to a page, go for it. It will help us understand the pages better."
Andrew Limn: Does Google use any markup types beyond those that provide rich results? Also, do you plan to support subtypes, for example, Car, which is a subtype of Product?
Any structured data type (including subtypes) mentioned on schema.org is supported by Google as the search engine uses them to understand entities. 
Shao Chieh Lo: Are rich results from structured data always on the first page of SERPs – can they be shown beyond?
Rich results are typically shown on the first page, but now and then Google runs experiments with structured data and displays search features on the second page.
Final Words
With 40-50% of domains already employing structured data across hundreds of billions of pages, the schema markup is still often misunderstood. Gary Illyes has clarified and elaborated on some of the most frequently asked questions about schema markup, and here are the key points to keep in mind:
Schema markup does not have a direct impact on rankings or affect the crawling frequency. Traffic may rise as a result of attracting more targeted users and increased visibility from rich results.

Structured data triggers improvements to the page's session duration without any content tweaks since Google will bring more targeted traffic to the page.

By getting creative with the way content is displayed within the search features, site owners can negate potential CTR decreases.

Voice-activated assistants are already using schema markups to trigger voice search results.
For more insights about structured data and more, tune in to our Marketing Scoop podcast's full interview with Gary Illyes.