Social media can be a powerful tool for both building and engaging with an audience.
But one of the ways that your social media strategy can succeed is by creating quality content for each of your platforms. The reality is that those brands who are getting all the attention it right now are using the right social media content to engage the right audience.
Now you are likely asking yourself one question: what content should I be creating?
You must be relying on more than just text-based updates on your social channels if you truly want to leverage the power that such platforms can bring to your business. If you are in the process of developing an editorial calendar, you need to be considering the different types of content that could help you to drive success.
In this guide, we are going to take a deep dive into 15 different types of social media content that you should be using to take your marketing to the next level in 2020, sharing examples and ideas and specifically looking at:
15 Types of Social Media Content You Need to Use in 2020
We have compiled an extensive list of the different kinds of social content that can help to drive engagement and grow your audience on the platforms that you choose to use. 
While these are not all suitable for every single social platform, we will highlight which channels they can work best for so you to put together a solid strategy. 
1. User-Generated Content
We live in a world where we are becoming increasingly immune to traditional advertising and want to buy from authentic brands whose products and services that we can genuinely connect with.
And user-generated content can be a fantastic way to showcase the real connection your business has with your customers and help your audience to see a more authentic side of your business. 
Sharing an image that one of your customers has taken (without being paid or asked to do so, may we add) is the perfect way to portray your offering.
Perhaps our favorite example of using UGC on social was when Warby Parker launched a home try-on service where customers could test up to five pairs of glasses and test them out for five days, being encouraged to share on social using the hashtag #warbyhometryon.
2. Live streams
Live streams are very quickly replacing expensive and professionally produced videos, and these can be a fantastic way to drive real engagement from your audience.
Whether using a simple Q&A format where you take to the camera and respond to customer questions, share product reviews and launches, or even run a behind-the-scenes feature, live streaming is the future of social video content.
In many cases, live streams are often low budget streams run on a smartphone. You do not need big budgets to go live, and that's the beauty of it; it is readily accessible. 
And while it is nothing new, 2020 has undoubtedly seen increased attention and appetite for this content as the majority of people have spent the past few months working from home. 
Restream predicts that the live video streaming market will be worth $124.57 billion by 2025.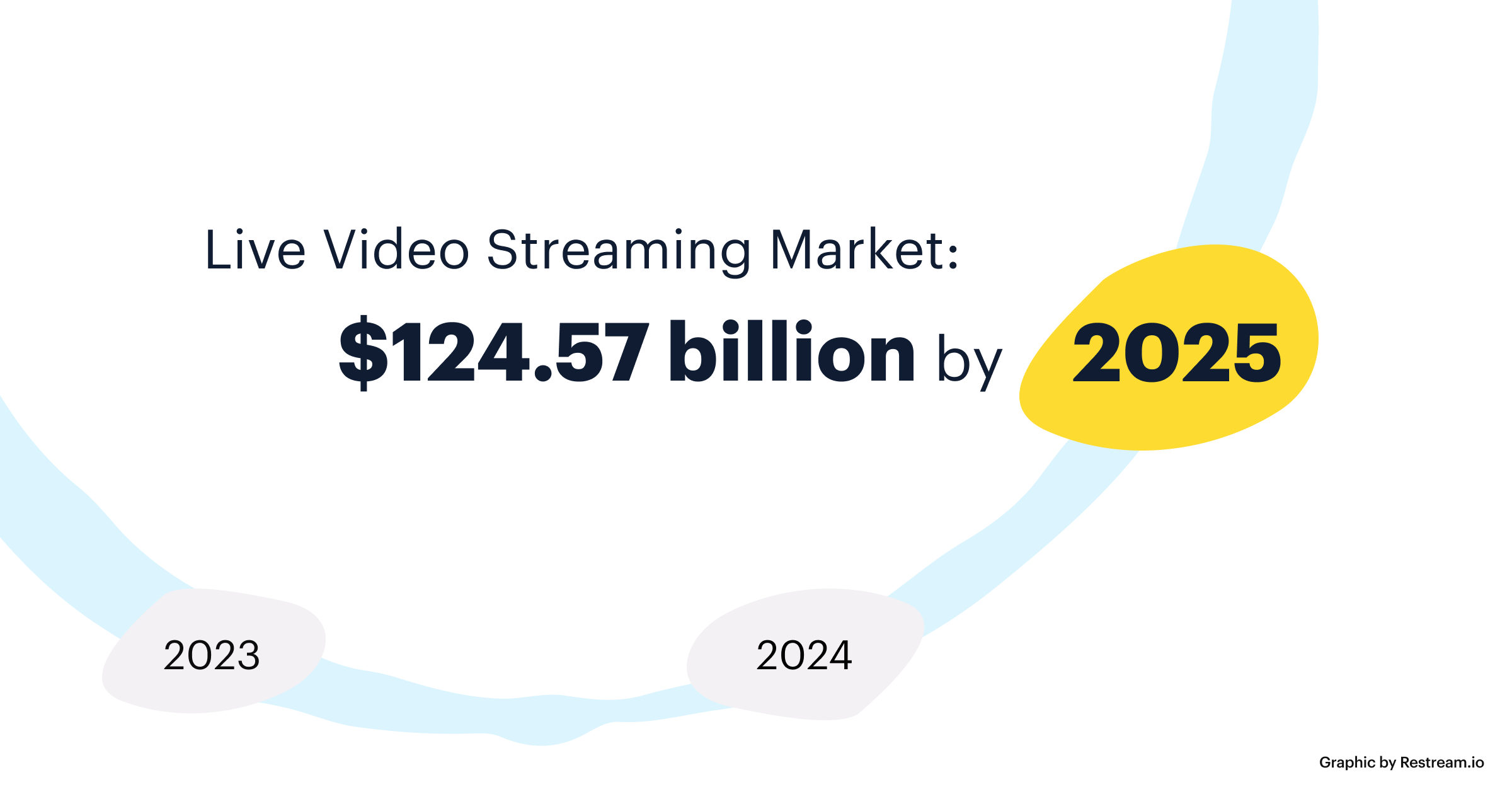 You can go live on YouTube, Facebook, Twitter, Instagram, TikTok, and LinkedIn. 
3. Videos
Just because live streaming has continued to gain traction, that does not mean more traditional videos are dead.
Video as a whole is more popular than it ever has been.
Just take the time to think about how video can help you to stand out across the platforms you are using, considering formats such as:
Reviews
Testimonials
Tutorials
Interviews
360° video tours
We love this example from Red Bull and, while it is by no means a low-budget production, it is an excellent example of understanding your audience:
Check out our video marketing crash course for more ideas on creating excellent video content.
4. Thought Leadership Content
If you are working in the B2B space, social media platforms such as LinkedIn and Twitter are the perfect place to build your authority as a thought leader in your space. The reality is that this can take several different formats, but the most straightforward approach is to share your knowledge through well-thought-out posts.
What makes this type of content stand out is the fact that it adds so much value. Think tips and tricks, expert insights, and opinions on hot topics from true specialists in a sector. You want to provide content that audiences want to consume because of how much they can learn from it.
5. Contests and Competitions
Who doesn't love the chance to win prizes from their favorite brands?
If you are looking to quickly build up your brand's social media following, one of the most cost-effective ways to do so can be to run a competition. 
But be careful to avoid the common trap of giving away something that will attract entries and follows from those who would not typically engage with your brand. Do not just try to gain viral traction on your competition by giving away high-value prizes, either. You have to do it right!
When done right, you should use competitions to build up a quality audience that is aligned with your brand personas, with the real metric of success being quality over quantity of new followers.
Check out this great guide on running social media competitions to learn more about how they could work for your business.
6. Quizzes and Polls
You do not always have to give a prize when running contests.
Quizzes and polls can be a simple and effective way to generate engagement from your followers.
When you can come up with a fun topic for a poll or a quiz, especially where the results might be surprising, or there is a real hook to encourage a participant to share their results with their friends, this can be a useful format and help you to reach new audiences.
What do you think of Instagram testing the removal of like counts on a post?

— Hootsuite (@hootsuite) May 13, 2019
7. Questions
Sometimes, all it takes to evoke discussion from your audience is to pose a question that entices answers in the comments section.
It sounds simple, and it is, but there are few ways to better kickstart a conversation than asking a question.
It is a tactic that the SEMrush social team regularly uses to get our audience talking:
8. GIFS and Memes
If you are not using GIFs and memes as part of your social strategy, where have you been?
There is a GIF for almost anything, and they are a fun way to keep your social audience entertained.
But the brands who are winning big with GIF marketing are actively taking the time to create their own, rather than relying on those already out there. Why not start by taking a read over this guide on how Giphy's algorithm works or spend time testing Giphy's GIF maker?
It is an area of social where few are venturing beyond what is available natively in the platforms they use, and thinking outside the box can help you to get a real competitive advantage.
9. Testimonials and Reviews
We have all heard about the importance of social proof, but if you are not familiar with what it is, Buffer explains this as:
Social proof is a psychological phenomenon where people assume the actions of others in an attempt to reflect correct behavior for a given situation.
In many ways, one of the best ways that you can demonstrate social proof is by sharing testimonials and reviews from happy customers.
A user of a product or service is a far better way to persuade an audience that you are the right fit for them than an advert. Testimonials and reviews can be a great way to show your audience why they should buy your product. A testimonial or review can be as simple as sharing articles where your products or services have been reviewed, sharing reviews your customers left on Google My Business, other platforms, or even recording video testimonials. 
10. Case Studies
Sharing case studies is especially important if you are operating in a B2B sector, and LinkedIn can be a great way to share these. By providing examples of results that you have achieved for your clients and customers, you could potentially generate leads straight from social platforms.
On the one hand, you could link out to case studies on your website, but that is usually not the most effective way to approach this format of social content. Instead, work case studies into thought leadership posts to combine editorial and sales-focused content for maximum effect. 
Trust us when we say that an image alongside bullets of standout results can go a long way to getting people talking…
11. Quotes and Comments
Inspirational quotes are all the rage on platforms such as Instagram, and they can be a simple way to stand out from the crowd, inspire your audience, and clearly show them the way your brand thinks.
If these are from members of your team or known individuals, then even better…
In the example above, quotes from a podcast are being used to promote the episode, and this is the perfect way to demonstrate how quotes and comments can be useful for getting your message across and getting people to stop scrolling and pay attention. 
12. Slide Decks and Presentations
While slide decks and presentations are most impactful for B2B brands, they can be a great way to get your audience to take a moment to stop what they are doing and pay attention to what you are trying to get across.
You could use simple slide decks on LinkedIn to communicate:
Case studies
Tutorials
An events calendar
Product reviews
And so much more!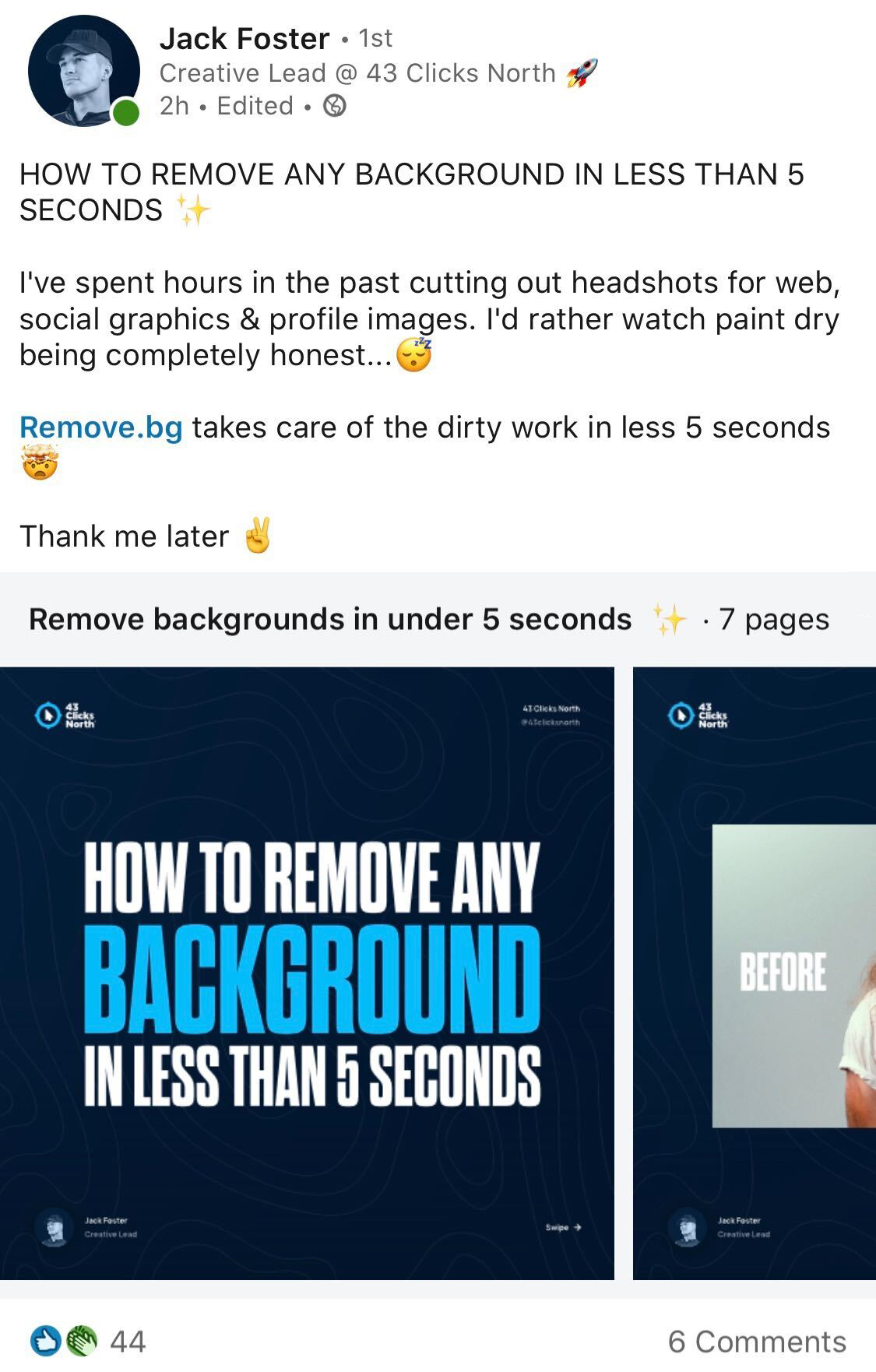 You can upload slide decks and presentations natively to LinkedIn. 
13. Product Posts
Whoever said that your social posts cannot be promotional?
While there is a consensus that the best social engagement comes from educating, informing, or entertaining an audience, that does not mean you need to stay away from promoting your products – far from it.
You must see a commercial benefit from growing your social followings. Sharing your products regularly is something you should be doing to help meet your goals.
But think carefully about how you go about it and take the time to think creatively. No one wants to consume a carousel of product shots on a white background… how boring!
Instead of going for the easy option, why not take the time to go out and shoot visuals of your products being used, action shots that your audience can truly connect with? Or that correctly helps to communicate the message you want to give?
14. Influencer Collaborations
While it is not organic content creation, influencer marketing is a social tactic that you should be using if it makes sense for your brand to do so.
We recently launched a guide on influencer marketing that included a great quote on the power of influencer collaborations, highlighting that:
People feel the need to be informed by accurate information, and when they lack confidence in their knowledge, they turn to others in the hope that they will provide them with the correct information. By accepting this information, regardless of whether it is accurate, the person is subjected to social influence.
Collaborations between brands and both micro and celebrity influencers are more powerful than ever, with social users commonly making purchase decisions because of posts that have been made by influencers.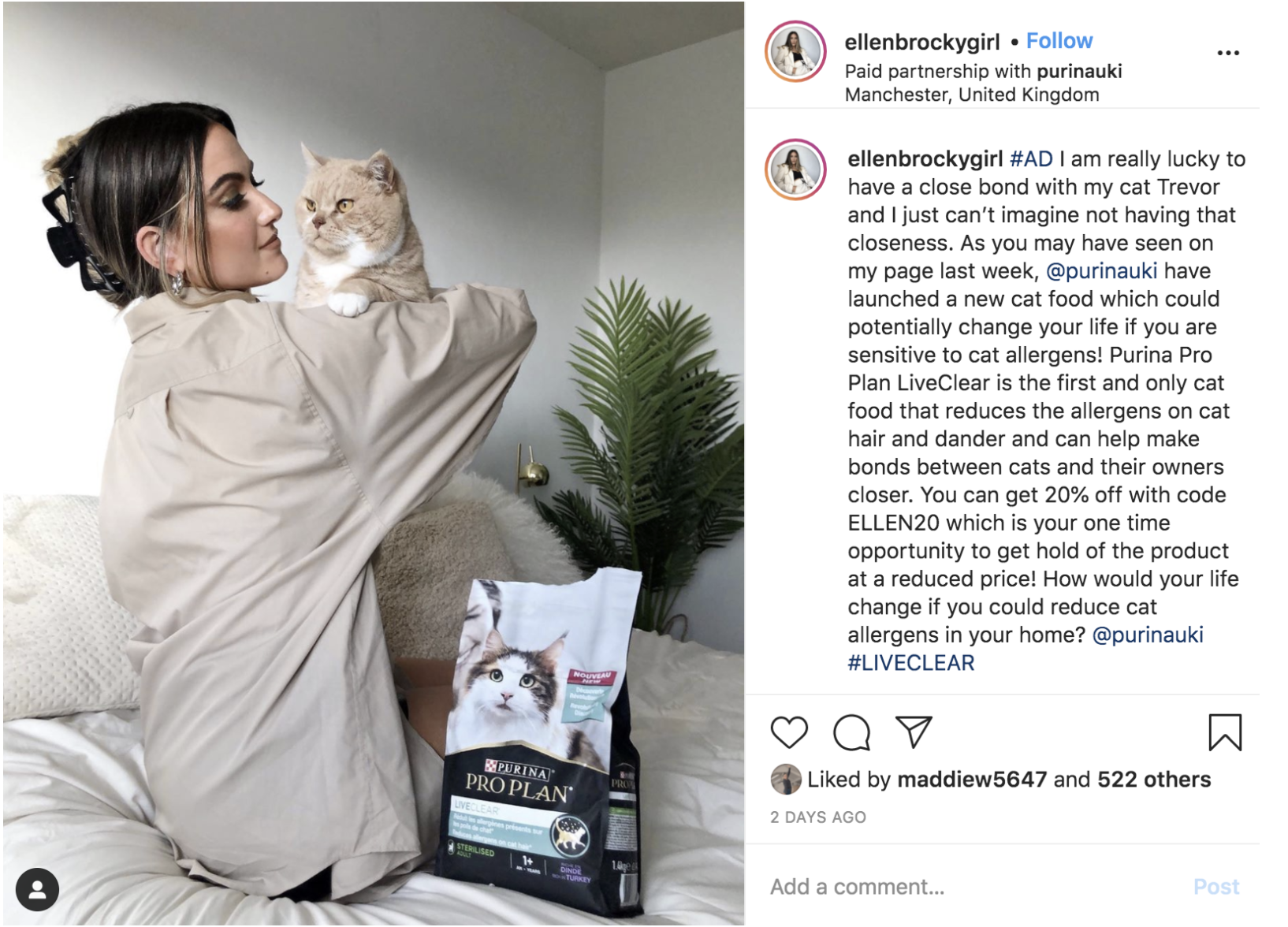 Granted, it is not for every brand, but for many, it is an approach that you should look into. 
15. Press Features and Mentions
Has your business been featured in the press?
Perhaps you have been mentioned in a round-up of the best products, your CEO has been interviewed, or your latest PR campaign has hit the headlines?
Associations with popular publications are the perfect way to earn trust from your audience, so go ahead and share the articles that you have been mentioned in. It sounds simple, but you would be surprised at how often businesses focus on the fancy, less engaging types of content and overlook working with the impactful assets they already have available. 
---
Above all else, you need to make sure you are using a variety of different social content formats to drive success from your channels.
The world of social continues to evolve and those brands who truly understand their audience, create the content that they want to consume, and continue to analyze and review what has, and has not, worked are the ones who win.