I'm very excited to announce that Francesca Marano is joining team Yoast as our new WordPress core team lead. When we recently added two WordPress core contributors to our team, we hinted that we were looking for more people. We feel that to be in line with our core values of sharing and collaboration and making the web better, we need to do more. One of the roles we had to fill was for WordPress core team lead. The team is growing and it felt like the right time to hire a lead.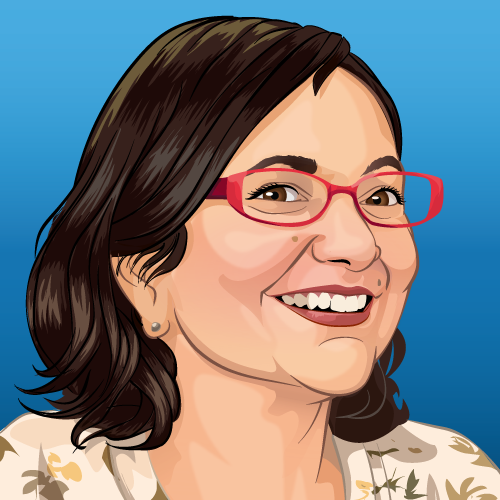 Finding a lead for a team like this isn't easy. You need someone who has experience leading people and projects. But you also need someone who knows WordPress like the back of her hand and can navigate all of its teams and intricacies with ease. When I realized we might able to hire Francesca I got very excited. She's the perfect fit. We were on a call together and we quickly realized that we could (and probably will) talk for hours. But we also realized that we also should do this.
What does Francesca have to say?
In Francesca's own words:
Team Yoast was my unofficial team since I joined the WordPress Community. I met Taco Verdonschot on the first day of the Community Summit back in Philadelphia in 2015. I had never been to a WordPress event before and being there on my own was quite intimidating. Taco made me feel at ease right from the start. In the following years we crossed paths many times with Yoasters. Sometimes we were at events with large teams, sometimes just a couple of people from different companies coming together as part of the same community. As peers and friends.

So I am very excited to become a Yoaster officially from today: this new role will allow me to contribute all my time to WordPress, a platform that gave me a lot, personally and professionally, and do it with some of the best minds in the community. Yoast's commitment to give back to WordPress is unparalleled. I have a lot to learn and I can not wait to dig in.
Francesca has spent the last few years at SiteGround, which is a company that we're good friends with, so we wanted to make sure all was good with them. I'm happy to see they were supportive of her joining our ranks and want to thank them for that.
Welcome Francesca!
With that, please join me in welcoming Francesca Marano to team Yoast. Let's have some fun together while working on a better web!