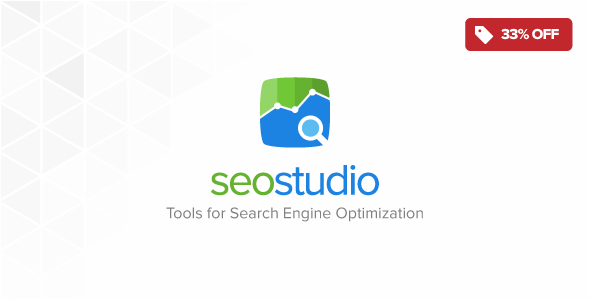 Lightweight, fast, and high-quality tools for search engine optimization and webmasters. Easily set it up on your website for your visitors or customers to use.

Tools & Information
Google SERP Find your current rank on Google for all of your keywords. Checks up to 100 results.
Bing SERP Find your current rank on Bing for all of your keywords. Checks up to 100 results.
Top Search Queries Displays the top search queries that lead visitors to your website, as well as the estimated monthly search volume, CPC, and percentage of your total searches for each query.
Indexed Pages Calculates the total number of pages that Google and Bing have indexed for your site.
Robots.txt Reads and parses your robots.txt file the same way Google would, to find sitemaps and rules. These findings are displayed in an organized table.
Sitemap Scans your website to find sitemap files. Each sitemap is displayed along with the status code, format, number of entries in the sitemap, and a percentile representing how hard it will be for Google and Bing to find the sitemap.
Submit Sitemaps Easily and instantly submit your sitemap(s) to Google and Bing. This tool is recommended for new sites and after redesigning websites.
Alexa Rank Scrapes Alexa to find your current global rank.
Crawlability Test Parses your robots.txt and lets you enter a URL to a page on your website. Displays whether or not that page can be crawled and/or indexed by Google and Bing.
Mobile Support Tests whether or not your webpage(s) will be displayed as "mobile-friendly" on Google search results. It checks meta tags, stylesheets, and embedded styles.
Headers Checks the headers returned by the page for errors or problems. Allows you to check multiple pages on your website. This tool will also check redirection, and explains whether a redirection is permanent or temporary.
High Quality Backlinks Shows the top 100 highest quality backlinks pointing to your website. Displays anchor text, site category, strength, and more. Only works for Western domains, currently.
New Backlinks Shows the top 100 newest backlinks pointing to your website. Only works for Western domains, currently.
Poor Backlinks Shows the top 100 lowest quality backlinks pointing to your website. Only works for Western domains, currently.
Top Referrers Shows the top websites which refer the most traffic to your website. The backlink statistics for these sites is also shown.
Speed Test Runs a speed test on your website and provides a score, along with PageSpeed recommendations from Google on how to improve your website's speed.
Link Analysis Checks all links on a webpage, determines whether they are internal or external (outgoing), dofollow or nofollow, and displays this information in an organized table.
Keyword Density Finds the most common words or phrases on your webpage, checks them against the page title and meta description, and shows the weight of these words and phrases. A higher weight means a stronger impact on search ranks for that word or phrase.
Extract Meta Tags Pulls meta tags out of the page and displays whether or not that meta tag is used by Google and Bing.
Keyword Research Displays estimated monthly search volume, CPC, and market value for unlimited keywords. It also shows relevant keywords similar to the one you enter.
Competition Uses Google to find your competitors for a specific keyword. Displays their ranks, link strength, number of backlinks, number of unique backlinks, and % nofollow backlinks.
Features
21 in-depth and high-quality tools – see list above.
Free to operate – doesn't use paid APIs.
Runs on shared hosting – see requirements below.
Supports ad banners – simply paste in the code.
User management – see demo.
Translate it to your own language – see demo.
Automatic over-the-air updates.
Live Demo
Dependencies
This script is free to operate and requires no premium or paid dependencies.
SEO Profiler Link your free account to enable the free backlink plugin & tools. SEO Profiler only records data for Western domains that have less than 200,000 backlinks.
Alexa No signup or API necessary. Scrapes Alexa for information like top search queries, alexa rank, and so on.
Pingdom No signup or API necessary. Used to perform a high quality speed analysis of your website.
Surfer SEO No signup or API necessary. Used to gather keyword research data.
Script Requirements
This is a standalone script. Please ensure your server meets the following requirements before purchasing:
PHP 5.6+
Empty MySQL database
PHP MySQLi extension
PHP CURL extension
Updates
This script has a built-in automatic update system to ensure your tools continue working over time. Most updates are delivered over-the-air. The script is updated periodically on CodeCanyon.
For a detailed list of updates, please visit:
https://bailey.sh/seostudio/demo/standard/admin/updatelog.php
Latest update
Version: 1.84.33
Date: 1 December 2021
Added an option for cookie-free tool navigation
Added support for post-upgrade scripts in the automatic updater
Added default htaccess files to protect subdirectories
Added an automatic cache reload when changing the site's logo
Fixed the quick start utility sometimes not seeing the backlinks extension
Fixed cache not working on the keyword research tool
Fixed tool categories showing none of their tools are enabled
Fixed a deprecated notice in the WebRequest library on PHP 8+
Fixed broken redirections when permalinks are enabled in a subdirectory
Fixed subdirectories not being accessible without trailing slashes when permalinks are enabled
Fixed the root directory not being accessible without a trailing slash when permalinks are enabled
Fixed links to directories without their 'index.php' file not being replaced with their permalinks
Fixed the header navigation arrows not always sticking to the bottom
Fixed a cache error in the keyword research tool
Fixed broken keyword data in the top search queries tool
Fixed cache being read even when disabled
Fixed content shift from tool icons when the page is loading
Fixed current website being lost in no-cookie mode when clicking the "tools" page
Fixed extra slashes in account links on the admin sidebar
Fixed over-sanitized links on some pages
Fixed language switcher not opening
Improved keyword lookup performance
Revamped front-end scripts with more performance, caching, and strict mode
Updated all dependencies to the latest versions
Applied new output sanitization across the script
Cleaned up and removed unused code
Note: Automatic updates are optional and can be disabled.