The last few years have been tumultuous for businesses, to say the least. Agencies looking to help their clients increase their market share and boost their online visibility have been presented with a new and verycrowded digital-first landscape. You are challenged with helping your clients rise above the digital din to expand their brand awareness and improve conversion rates at a lower cost.
Fortunately, we have compiled our very best and favorite Semrush agency resources in one place to help you enter 2022 informed with a fresh vision for solving your clients' most important marketing challenges. We have included resources like blog posts, free and subscription-based tools, courses, and more. Read on for the compendium of Semrush agency knowledge!
Semrush Blog Posts and Case Studies on Agency Growth
We've created agency-focused blogs and case studies on a wide variety of topics from optimizing inbound and outbound marketing strategies to making technical updates to clients' blogs. Additionally, several of our case studies follow real agencies we've partnered with as they use Semrush's tools to elevate their clients' digital footprint. Here are some great reads to get you started:
Blogs
Case studies 
In addition to our blogs and case studies, we have a number of free resources that agencies can put to use when strategizing and implementing content for your own marketing needs or your clients' marketing campaigns. 
Lead Generation Tool
The Lead Generation Tool is a custom widget that can be placed on your website that collects email addresses from visitors in exchange for a sample website audit (a 25-page audit using our Site Audit Tool). With the Lead Generation Tool, you will be able to passively gather potentially lucrative business leads for your online agency or service — saving time for other important marketing projects or campaign needs.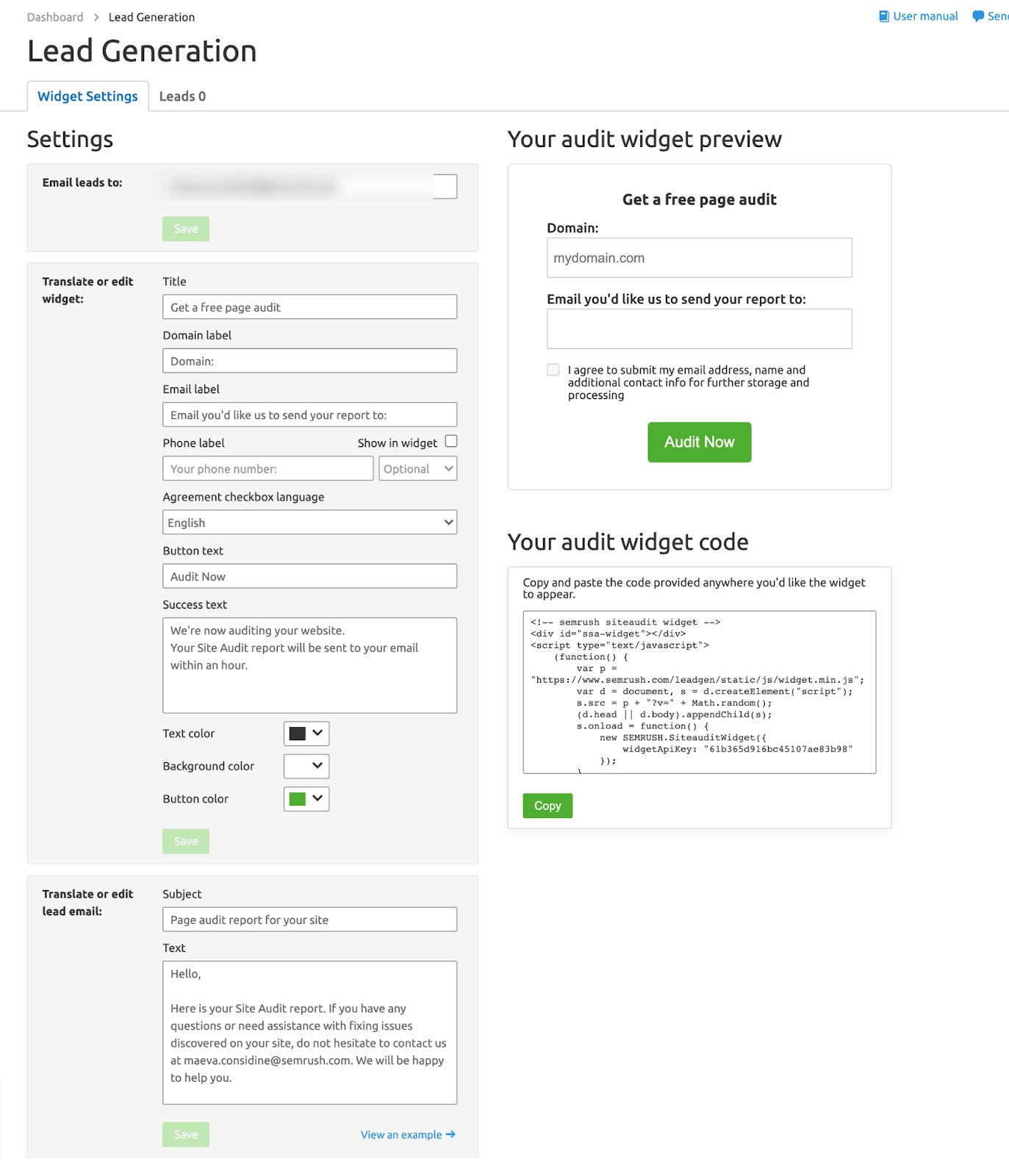 Eyeon
Eyeon is a competitive analysis tool that allows you to track when competitors have published a new blog or have started running a new ad campaign. With Eyeon, you will receive a weekly report with information on any new posts or ad campaigns. All users can add up to 25 competitors in a 24-hour period. This is a great way to see what kind of content marketing the competition is focused on so you can inform your or your clients' content marketing strategy. 
Semrush Persona
The Persona Tool is completely free and allows you to build highly customizable buyer persona templates. This is a great tool if you want to keep all of the valuable information you've collected about prospective clients in one place. The tool has no limits to the number of personas you can create for free, and you can add dozens of bespoke fields to really hone in on the types of clients and customers you want to capture.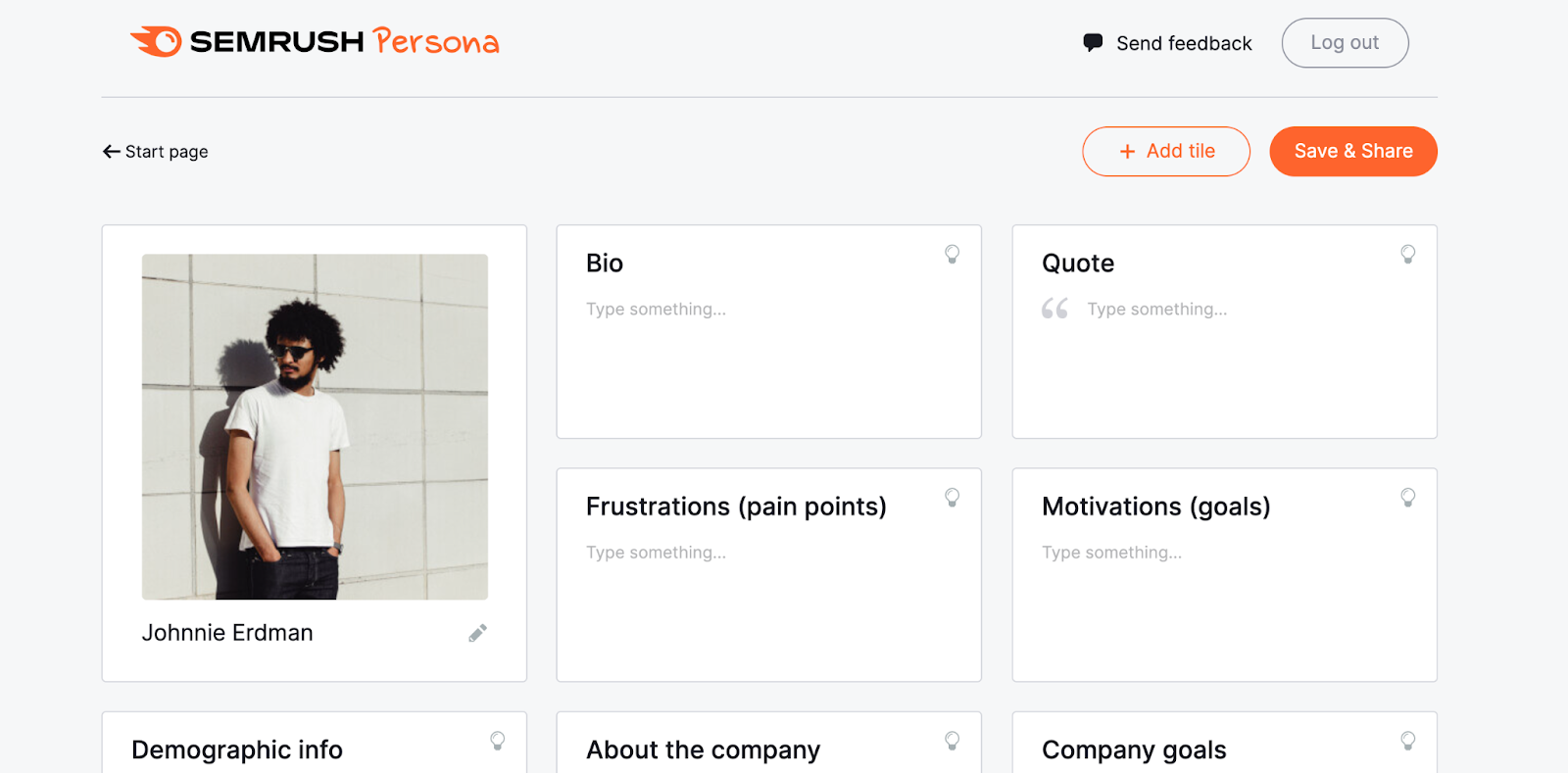 Content Ideas Generator 
The Content Ideas Generator tool is a fun and light-hearted way to come up with new and engaging content topic ideas. Just plug your intended topic into the search bar, and ideas drop from a delightfully animated tree. This is a great and free way to get the creative juices flowing.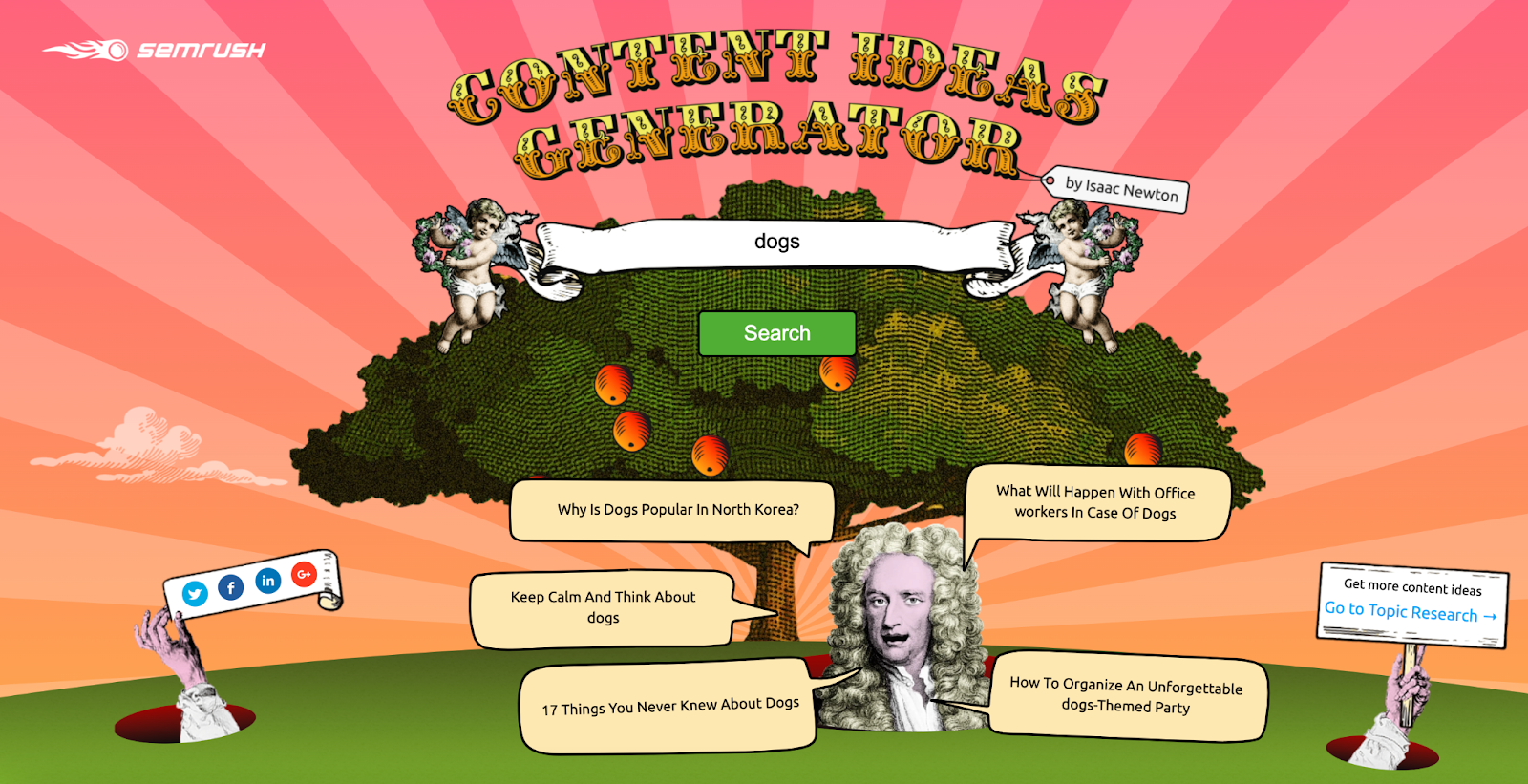 Additional Free Access 
This article delves into the other features available to users with a free Semrush account. 
Subscription Semrush Products 
Our SEO solutions grow by the month! While our products are geared towards marketers of all stripes, we have a few tool kits that are designed to be especially useful to agencies. This list isn't exhaustive, but these tools are great to add to your tool belt whether you're a beginner marketer or a professional with decades of experience. 
Agency Growth Kit 
There is perhaps no better tool for agencies than the Semrush Agency Growth Kit. This dedicated Semrush add-on gives agency users access to a unique suite of tools, including: 
The Agency Partners Platform: A directory of agencies that prospective customers can access right at the moment they are ready to commit to working with a marketing partner. 
Bid Finder: A bid management tool where agencies can find relevant high-value marketing contract opportunities.
The Client Portal: The Client Portal is a feature of the CRM (Client Manager) Tool that allows you to create interactive, secure, white-label portals for your clients to access. The portal provides your clients with updated reports, tasks, and files any time they request them. 
Branded, white-label reports you can share with your clients 
Unlimited CRM access for agencies 
This is your one-stop-shop for managing your client relationships from the very first communication to the end of your contract with them. 
Content Marketing Platform 
Semrush's Content Marketing Platform was designed to make the job of content creation as pain-free for agencies and marketers as possible. This platform acts as a hub where you can research, write, and optimize content. It also helps you identify content gaps and opportunities to out-pace the competition, ultimately saving you time and money. 
.Trends 
.Trends is a competitive intelligence solution that allows you to track virtually infinite data about your competitors. You can dive into Traffic Analytics, Market Explorer, and other features that give you a 360-degree view of what the competitive landscape looks like so you can create highly optimized content and ultimately lower the cost of converting prospects into clients. 
CRM (Client Manager) 
No one wants to waste time managing too many aspects of client relationships. That's why we created the Client Manager (or Client Relationship Manager — CRM) as your go-to resource. This tool is part of the Agency Solutions Platform where you can track client data and quickly generate reports for client meetings and pitches. 
Semrush Knowledge Base Articles
We have a number of agency-tailored articles in the free Semrush Knowledge Base that can be useful as you are deciding what Semrush tools are right for your business, how to set them up, and how to optimize each tool and report to give you the most out of your investment. Here are a few of our best agency-focused pieces you can start with: 
Semrush Overview Series 
The Semrush Overview Series includes videos that delve into the features of our tech. Here are a few that might be particularly helpful to agencies looking to optimize their Semrush experience:
Semrush Academy Courses 
Last, but certainly not least, is the Semrush Academy. We know it can be overwhelming to gain access to so many Semrush tools. Not to worry! We have an Academy where you can get lessons on our tools, hear industry insights from leading experts, and get certifications in a number of key SEO functions. You can check out the Academy's homepage to see all of the courses available, but here is a shortlist of some especially helpful and relevant courses and certifications: 
Courses
Certifications
Final Thoughts 
While we have created this list to be as exhaustive as possible, we are always adding new features, tools, and resources to our business. Our Knowledge Base and blog are two fantastic, evergreen resources you can use to get all the Semrush news and updates. Check them out today!