An XML sitemap is a way to show search engines (like Google) the most important pages on your site. 
It basically says: 
"These pages are important to me. Index them." 
But you probably know that. (Read our complete guide to sitemaps if you don't.)
We assume you came here to find the best sitemap generator tools because you want to create a sitemap for your website.
Let's get started.
How to Generate a Sitemap?
To generate a sitemap, you can either do it manually or use a tool. 
The manual approach is not complicated for smaller websites. But can be tedious for websites with hundreds or thousands of pages. 
In cases like that, tools can save a ton of time.
Here's our list of best sitemap generator tools divided into three categories: 
Best XML Sitemap Generators (both free and paid)
Best WordPress Sitemap Generators
Best Visual Sitemap Generators (that can also export to XML)
Note: Most content management systems (CMSs) will create a sitemap for you automatically. So in many cases, there's no need to use any additional tools. 
1. XML-Sitemaps.com
Type: online tool
Price: free for up to 500 pages; paid plans start at $3.49/mo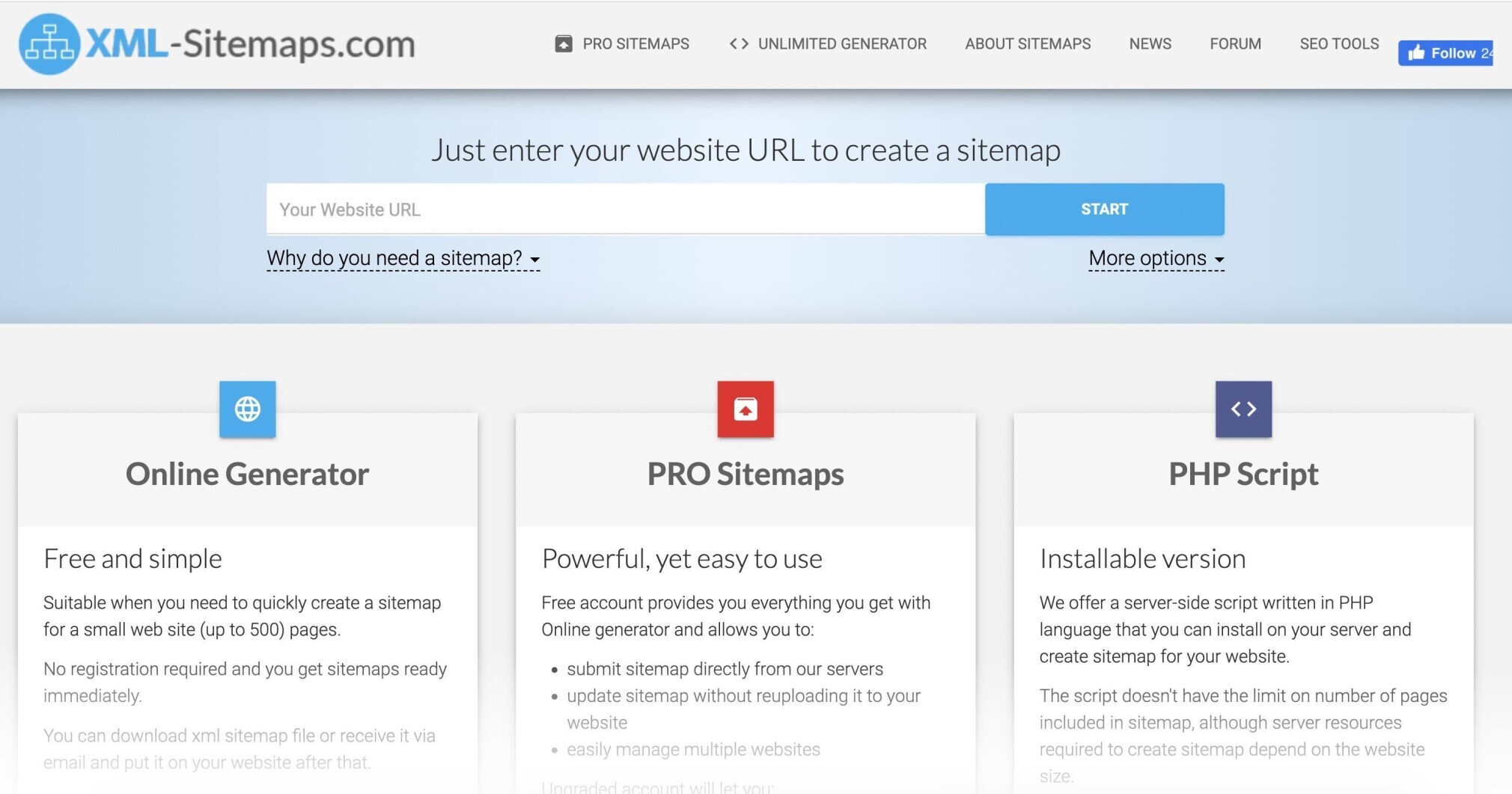 XML-Sitemaps.com is probably the best free sitemap generator for smaller websites. To create a sitemap, you'll literally only need to enter your URL.
In the "More options" settings, you can also include:
Date the page was last modified: so that the crawlers don't need to recrawl pages that haven't been updated
Automatically calculated priority: to indicate the URL's importance relative to other pages on the site. 
What we like:
Very simple and straightforward
No registration needed
2. Inspyder Sitemap Creator
Type: downloadable software
Price: free trial limited version and a one-off payment of $39.95 for full functionality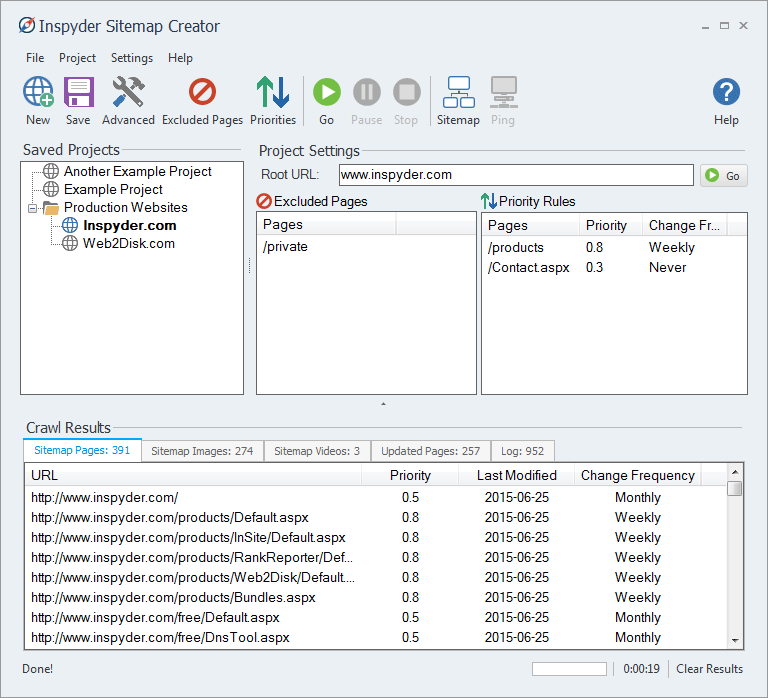 Inspyder Sitemap Creator is a simple, quick desktop install that lets you generate XML sitemaps without limits on the number of URLs. It will also help you with other types of sitemaps like video and image sitemaps.
It can create your XML sitemap automatically. Then it uploads it to your server and notifies you when it's done.
What we like:
Built-in FTP/FTPS/SFTP client
Email notifications
3. Sitemap Writer Pro
Type: downloadable software
Price: a one-off payment of $24.95
Sitemap Writer Pro is another useful software dedicated to creating functional sitemaps for larger websites.
Besides the standard sitemap, it can create several other types, like sitemaps for Google News, Google Video, Google Images, etc.
What we like:
Advanced features
Creates index sitemap file
4. Yoast SEO
Type: WordPress plugin
Price: free; premium paid version with extended features available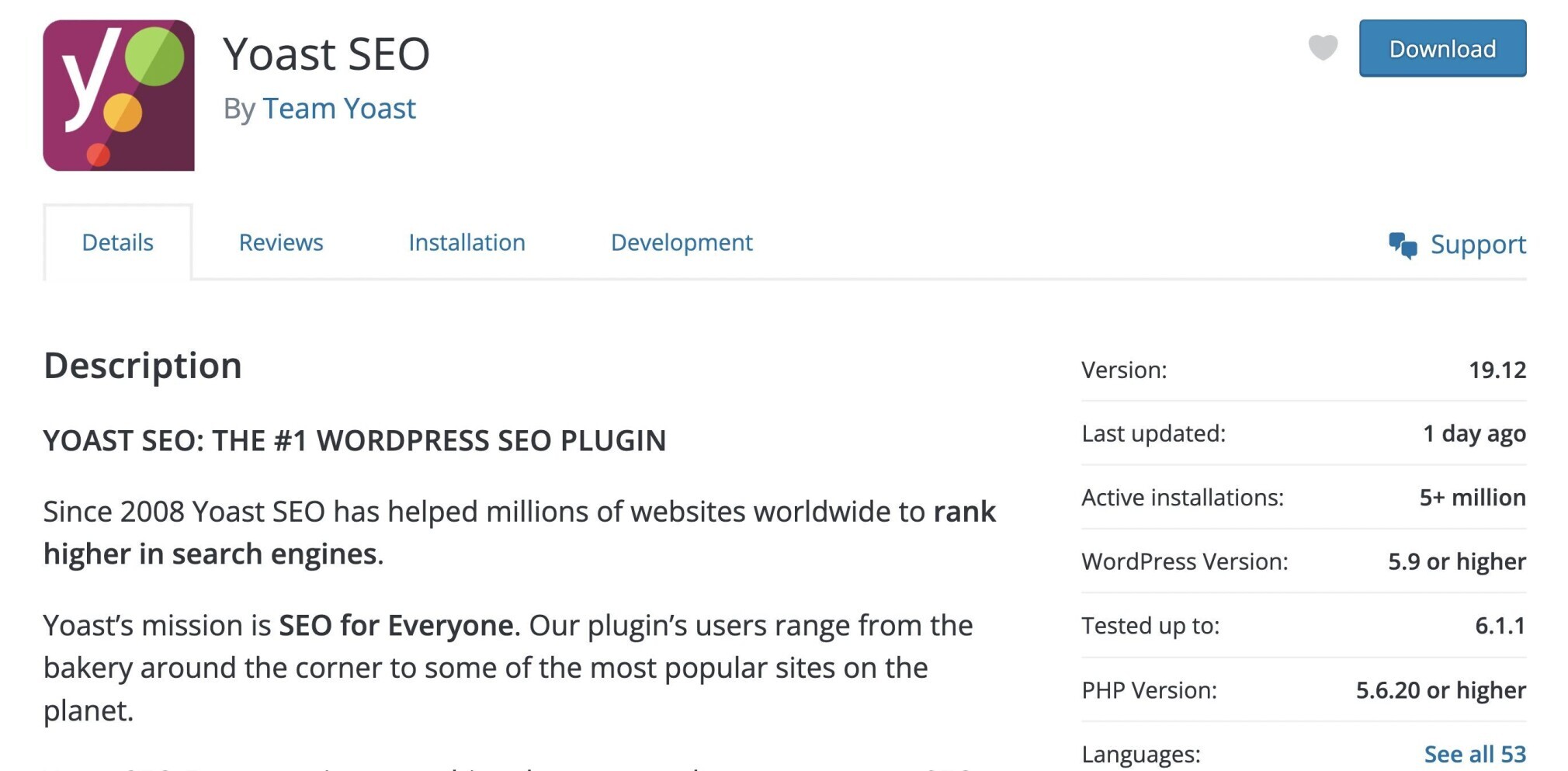 Yoast SEO is probably the most popular WordPress SEO plugin. It covers a wide range of SEO-related needs, from schema integration to SEO analysis of all your pages. 
Once installed, it also creates a dynamic XML sitemap for you automatically.
If you want to learn more about Yoast SEO's sitemap function, read our guide on how to set up a WordPress sitemap.
Note: The other popular plugins in the "general SEO" category that also have the sitemap function are All in One SEO and Rank Math.
What we like:
Creates index sitemap file
Great support
Covers a lot more than just sitemaps
Note: Read our WordPress SEO guide if you want to improve the overall SEO of your WordPress website.
5. XML Sitemaps
Type: WordPress plugin
Price: free
XML Sitemaps (formerly known as Google Sitemap Generator) is a free WordPress sitemap plugin that is dedicated to creating sitemaps.
Similarly to Yoast SEO, it creates the sitemap automatically as soon as you install it. The difference is that the XML Sitemaps plugin allows you to customize your sitemap significantly.
This may be useful for some advanced users who want to set up things like:
Page prioritization
Number of links per page
Custom sitemap name
What we like:
6. XML Sitemap & Google News
Type: WordPress plugin
Price: free
XML Sitemap & Google News is another free WordPress plugin that will help you create a sitemap for your website. 
As the name suggests, besides creating the standard sitemap index (that includes posts, pages, and author sitemaps by default), it also creates a Google News sitemap that will notify Google of any new publications.
What we like:
Simplicity
A great solution for Google News sitemaps
7. Slickplan Sitemap Builder
Type: online tool
Price: free 14-day trial; plans start at $10.79/mo.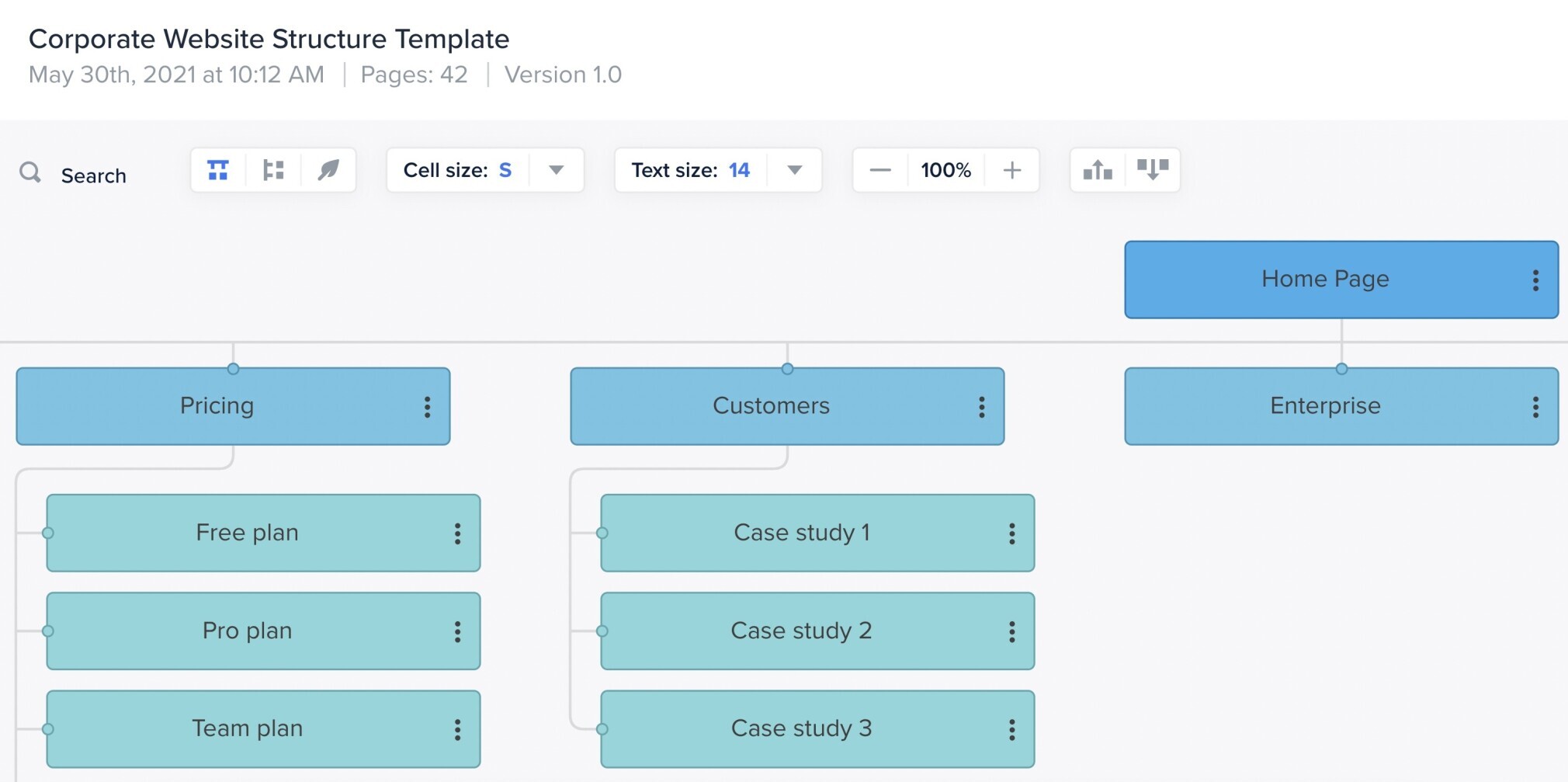 The Sitemap Builder by Slickplan is an intuitive tool that will help you create elegant and professional-looking website structures and sitemaps. 
It allows you to generate sitemaps in a drag-and-drop interface and customize them with colors and images. The final output options include a scalable vector graphic for client presentations. 
Or a simple text or XML file.
What we like:
Can both import and export an XML file
Offers a WordPress plugin
8. Dyno Mapper
Type: online tool
Price: 14-day free trial; plans start at $49/mo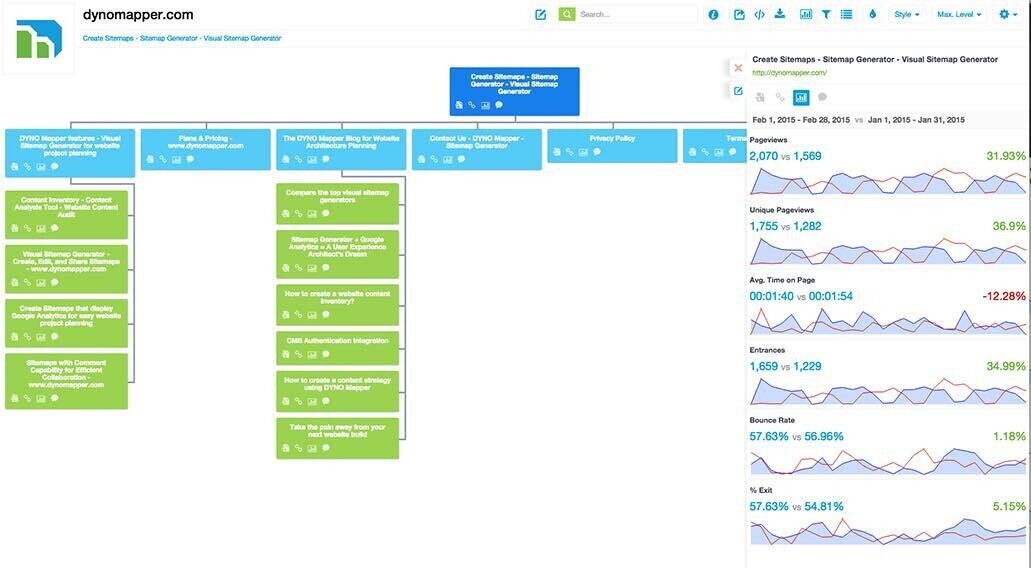 With drag-and-drop functionality, advanced crawler options, and analytics integration, Dyno Mapper is a great visual sitemap tool.
The sitemaps display more than just URLs—users can collaborate and include comments for more efficient workflow. 
What we like:
Great workflow management
Batch editing
9. WriteMaps
Type: online tool
Price: 3 sitemaps for free; plans start at $14.99/mo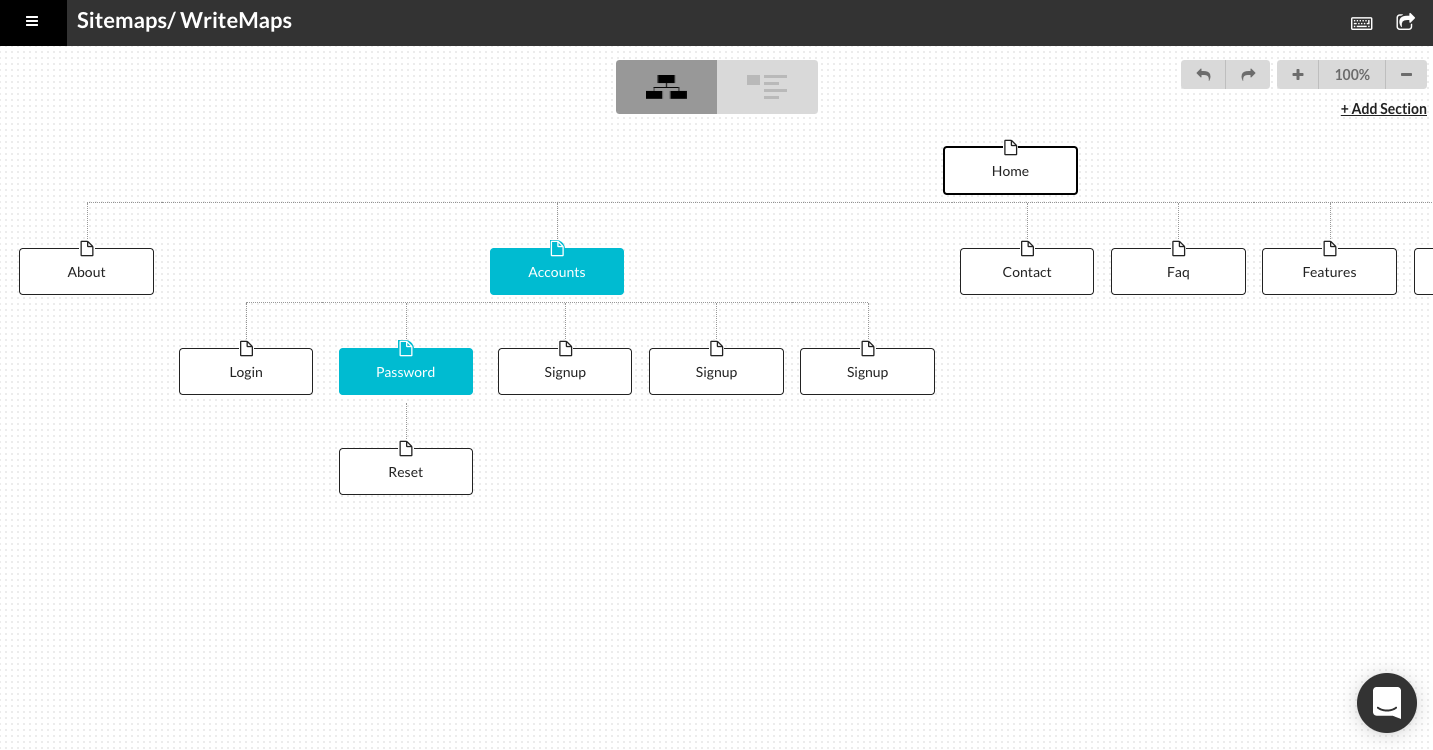 Similar to the other visual tools mentioned, WriteMaps offers a simple interface and advanced customization options. 
You can also archive old sitemaps to stay organized and share them between internal teams and clients. Export your final product as a PDF or XML sitemap.
What we like:
Drag-and-drop builder
Great, simple UX
Next Steps
Let's take a look at what to do after you've created a sitemap. 
Uploading the Sitemap File to a Website
Once you've created the sitemap, you'll need to upload the XML file to the root folder of your website through an FTP client. 
If your website runs on WordPress or another CMS, you don't have to worry about this step. The CMS (or the sitemap plugin) will do this automatically. 
Here's how to find your sitemap in Wix, Squarespace, or Shopify.
The same applies to the sitemap generators that can upload the XML file to your website automatically.
Checking the Sitemap
To make sure your sitemap is working properly, we recommend conducting a crawl-based audit of your website. You can use an SEO auditing tool like Site Audit by Semrush. 
The tool will:
Check whether an XML sitemap is present
Look for formatting errors, incorrect pages, and other issues
Just run the first crawl (see detailed guide here) and then head to the "Issues" tab.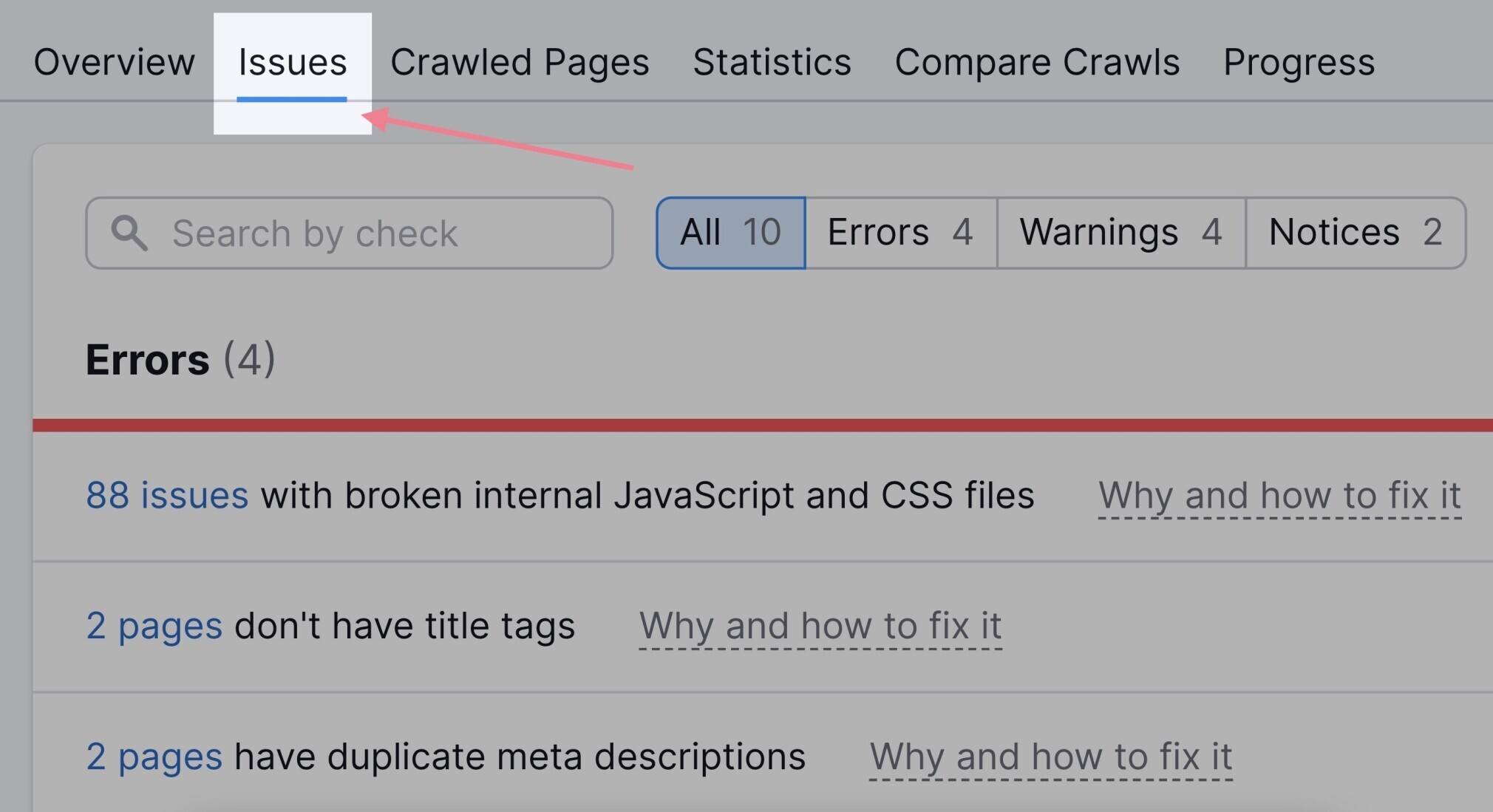 Search for "sitemap" and go through the list of issues and notices. By clicking the number of affected pages, you'll see the specific instances of the issue and tips on how to fix it.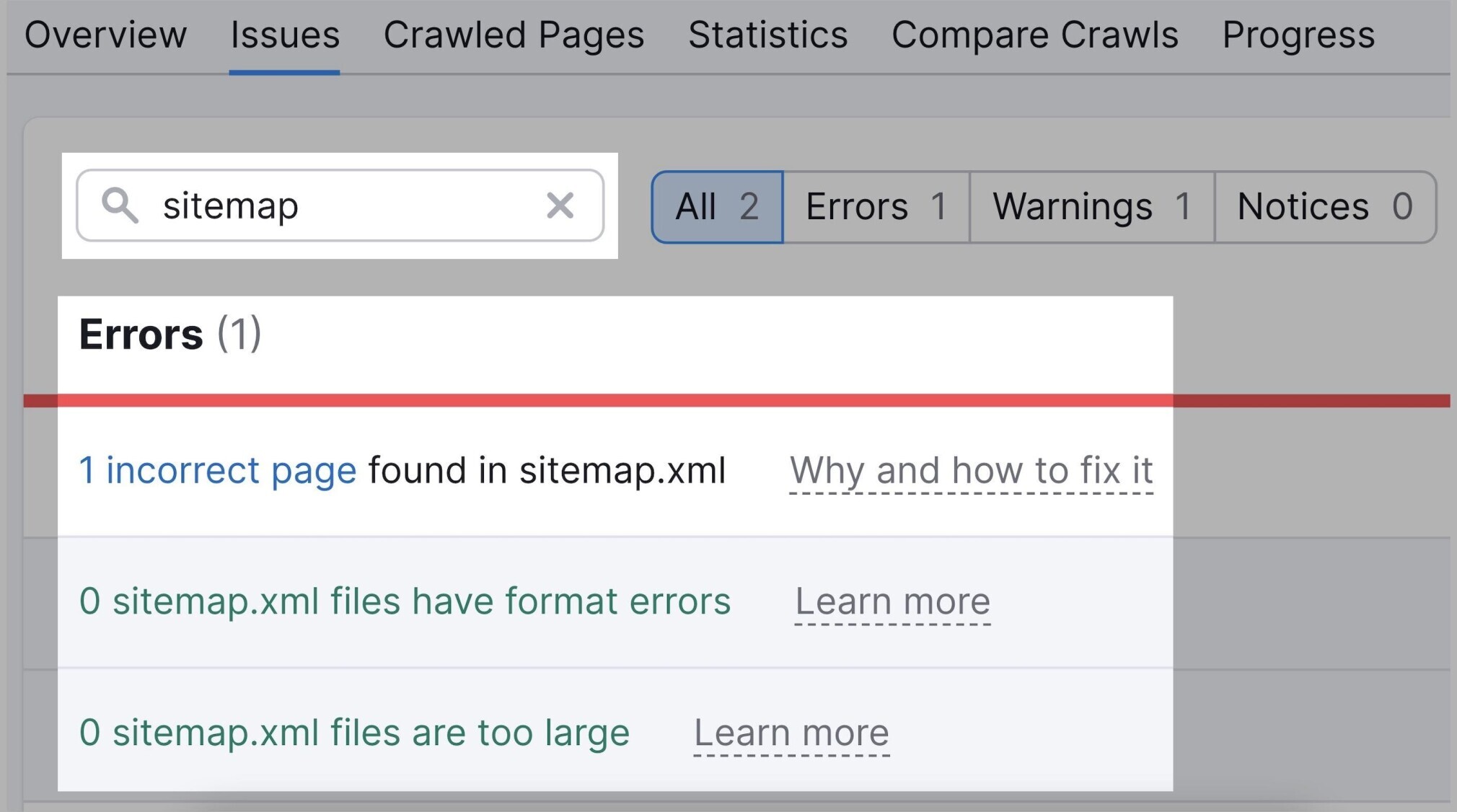 Submitting the Sitemap to Google
Once you've created the sitemap and checked its functionality, submit it to Google Search Console.
This can speed up the process of Google indexing your pages. 
Go to the "Sitemaps" report in the "Indexing" section of the left menu.
Here, you'll find a field where you can paste your sitemap's URL. Hit "Submit" and wait until Google indexes your sitemap. This may take some time.
After the successful submission, the green "Success" status should appear.

FAQs
Here are some frequently asked questions about sitemap generators.
What Is a Sitemap Generator?
A sitemap generator is a tool that automates the creation of an XML sitemap for your website. Without a sitemap generator, you would have to create the sitemap manually. 
What Is the Best Sitemap Generator?
In our opinion, the best free sitemap generator for smaller websites is XML-Sitemaps.com. If your website has more than 500 indexable URLs, its paid plan offers unlimited URLs at a reasonable price. If you're running a WordPress website, a sitemap created by the all-in-one SEO plugin Yoast SEO is a great option.
Does Google Have a Sitemap Generator?
No, Google has no sitemap generator as of now. The company was working on an open-source sitemap tool back around 2009, but the project has been deprecated, and the tool is no longer available.
Can I Create a Sitemap for Free?
Yes. Many great free sitemap tools are available. However, if you have a larger website with thousands of pages, you may need to use a premium generator to create your XML sitemap.