Last week, we uncovered a problem in Gutenberg's upcoming release that breaks the block editor's link functionality when used in conjunction with Yoast SEO. The result is that users cannot create links using the editor. This release of the block editor will happen this week, so we're proactively updating Yoast SEO to be sure to fix this for our users.
The issue is in WordPress's block editor
The next release of the Gutenberg block editor will introduce functionality to let users remove unknown formatting in rich-text snippets. It does so by adding a new default formatting style, which breaks the link functionality in the visual editor. The result is that users can't insert links through the interface.

Moreover, even though blocks such as the Yoast SEO Related Linking blocks work fine — as they correctly create the links — the block editor then detects the links as having unknown formatting. The result is the same: linking doesn't work.
This is an issue in the WordPress block editor — not in Yoast SEO — that we have identified, but we want to work around this by updating the code in Yoast SEO in advance to ensure that our users don't run into this problem.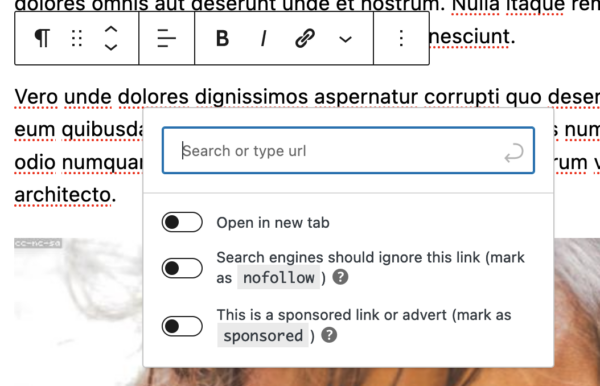 Yoast SEO 19.13 fixes the issue
Yoast SEO 19.13 is out today, and this fixes a single issue with the link functionality in the next update of the block editor in WordPress. We do this to ensure that your editor keeps functioning as it should and that you can keep adding or updating links to your content.