Omnichannel marketing is a marketing strategy that uses multiple channels to improve the customer experience across various touchpoints. The focal point is the customer, and the marketing channels are integrated.
When using this approach, marketers provide customers access to products and services across various channels, platforms, and devices.
For example, instead of offering customer support only on desktop, you can offer support via email, phone, Facebook Messenger, and live chat on your website.
Pet supply brand Chewy does exactly that. The company offers many ways for customers to get in touch with customer support.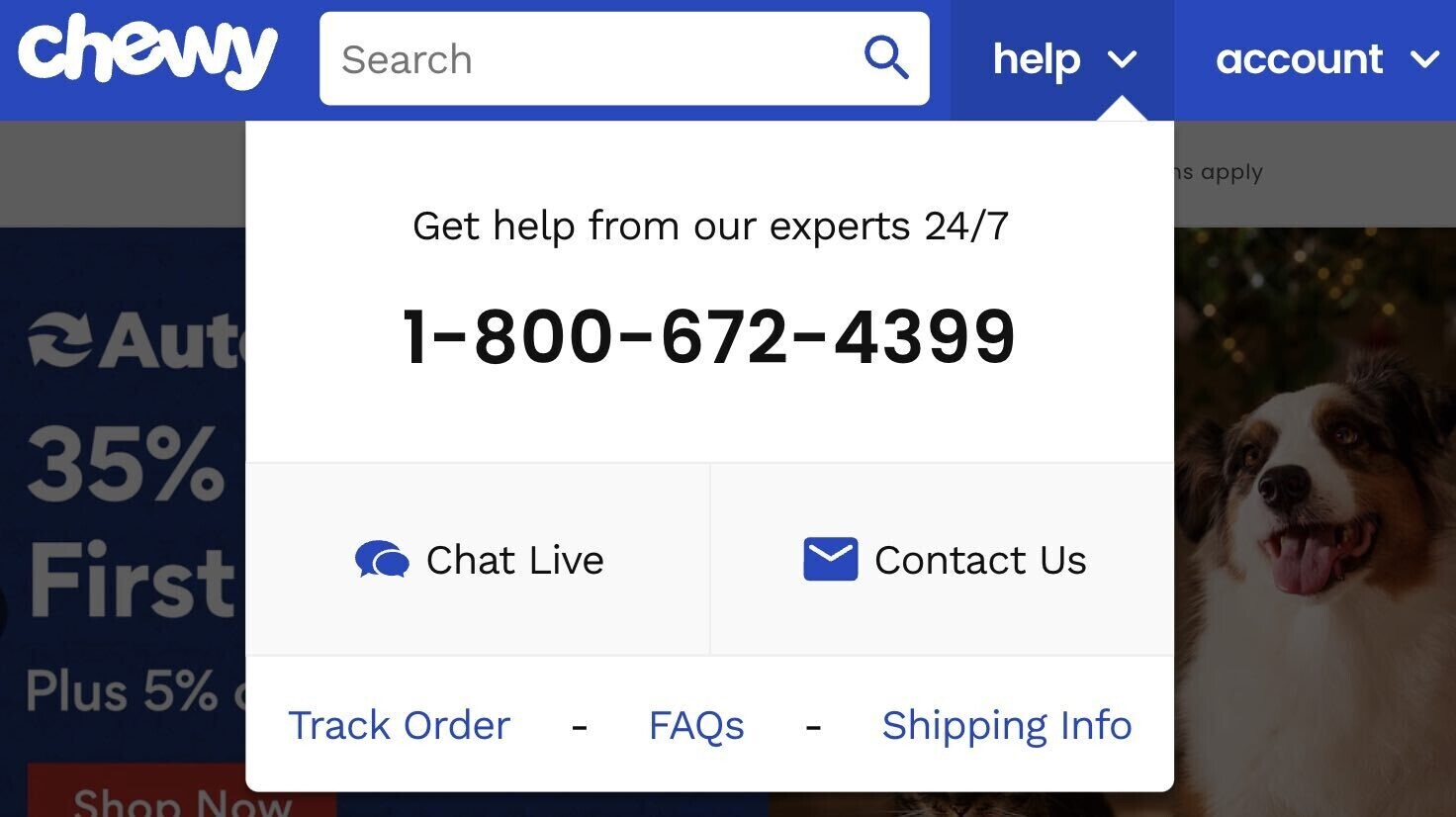 Additional omnichannel marketing examples include:
Using tablets in your physical storefront to provide up-to-date product information to customers
Sending an offer to customers via text when they physically enter your brick-and-mortar store
Sending emails or texts to customers who abandon their cart on your website
In the above examples, a customer receives just as good of an experience regardless of which channel they use. Which is the goal of omnichannel marketing.
Omnichannel Marketing vs. Multichannel Marketing
Multichannel marketing means the user can access a variety of channels to interact with your company. Like your website, social media accounts, emails, advertising, etc.
But these channels aren't necessarily connected.
For example, a company might have a website, a Facebook page, and a Twitter account. They can engage with customers on any of these channels. But the messaging and experience may vary.
As a general rule, multichannel marketing means multiple channels are available to customers, and omnichannel marketing means that all of these available channels are integrated. 
With omnichannel marketing, messaging adapts with the customer. The channels are integrated to make the user experience as seamless as possible. 
Customers should be able to switch channels throughout the buying process without experiencing difficulties.
Omnichannel marketing is also customer-focused—the goal is to improve customer experience. 
Multichannel marketing, on the other hand, starts with the business and trickles down that messaging to each individual channel. Without seamlessly connecting the customer's experience on each and every channel.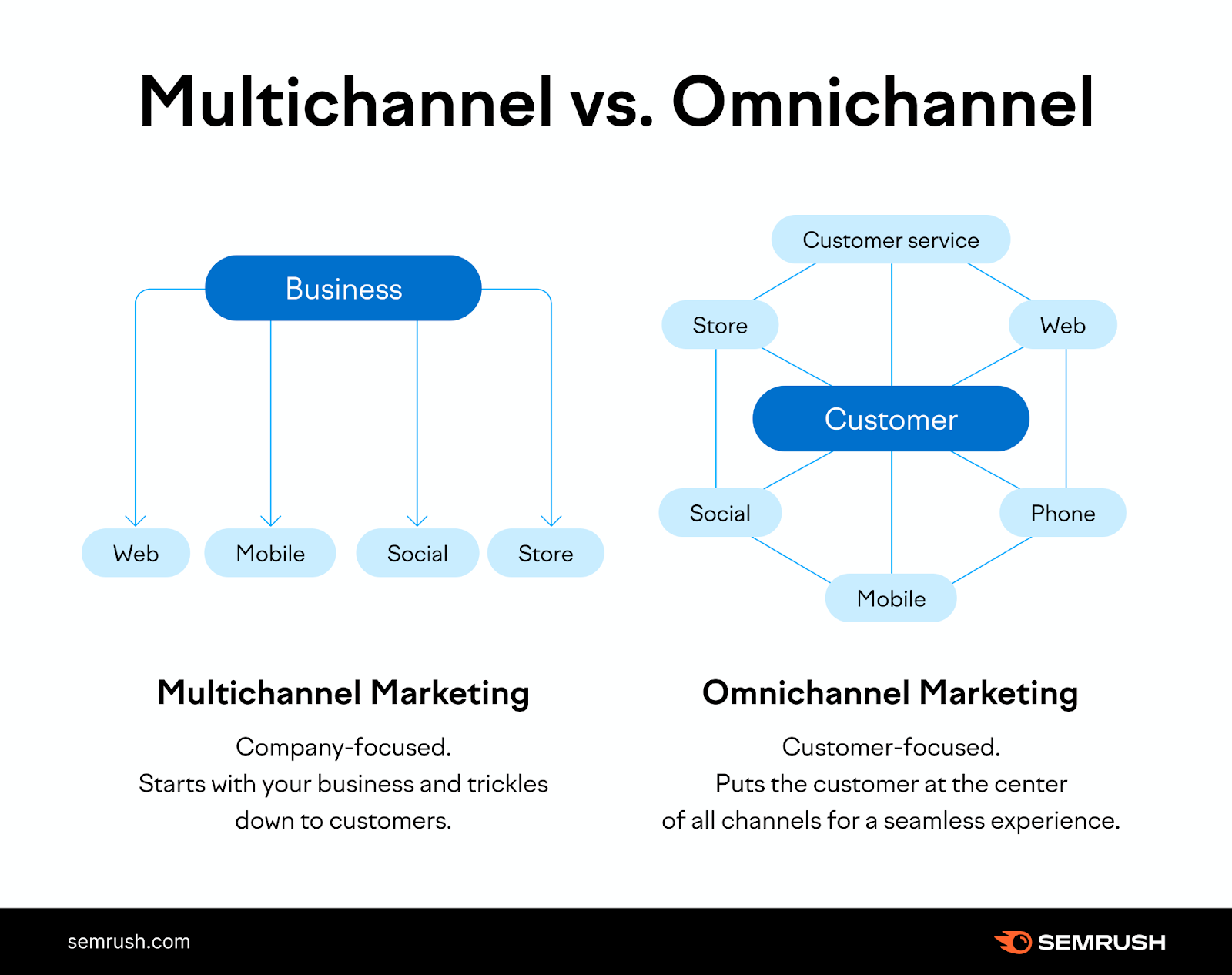 When you use an omnichannel marketing strategy, customers can choose whichever channel is available to them and know that the quality of customer service will be the same across all channels. 
Say a customer calls a customer service agent to discuss an issue.
In a multichannel marketing environment, they would need to start the conversation over if they wanted to follow up via email.
With an omnichannel approach, the customer could start their query on one channel and move the conversation to another without needing to start all over again.
For example, they could start a conversation with a website's chat feature, then transition to email if the problem takes time to resolve.
How to Build Your Omnichannel Marketing Strategy 
Let's cover some important first steps in building an omnichannel marketing strategy to give your customers the best experience.
1. Map Your Customer Journey
Start with the center of omnichannel marketing—the customer.
Now may be the time to refresh your customer personas. You can do so with an empathy map or by reviewing your top customer profiles.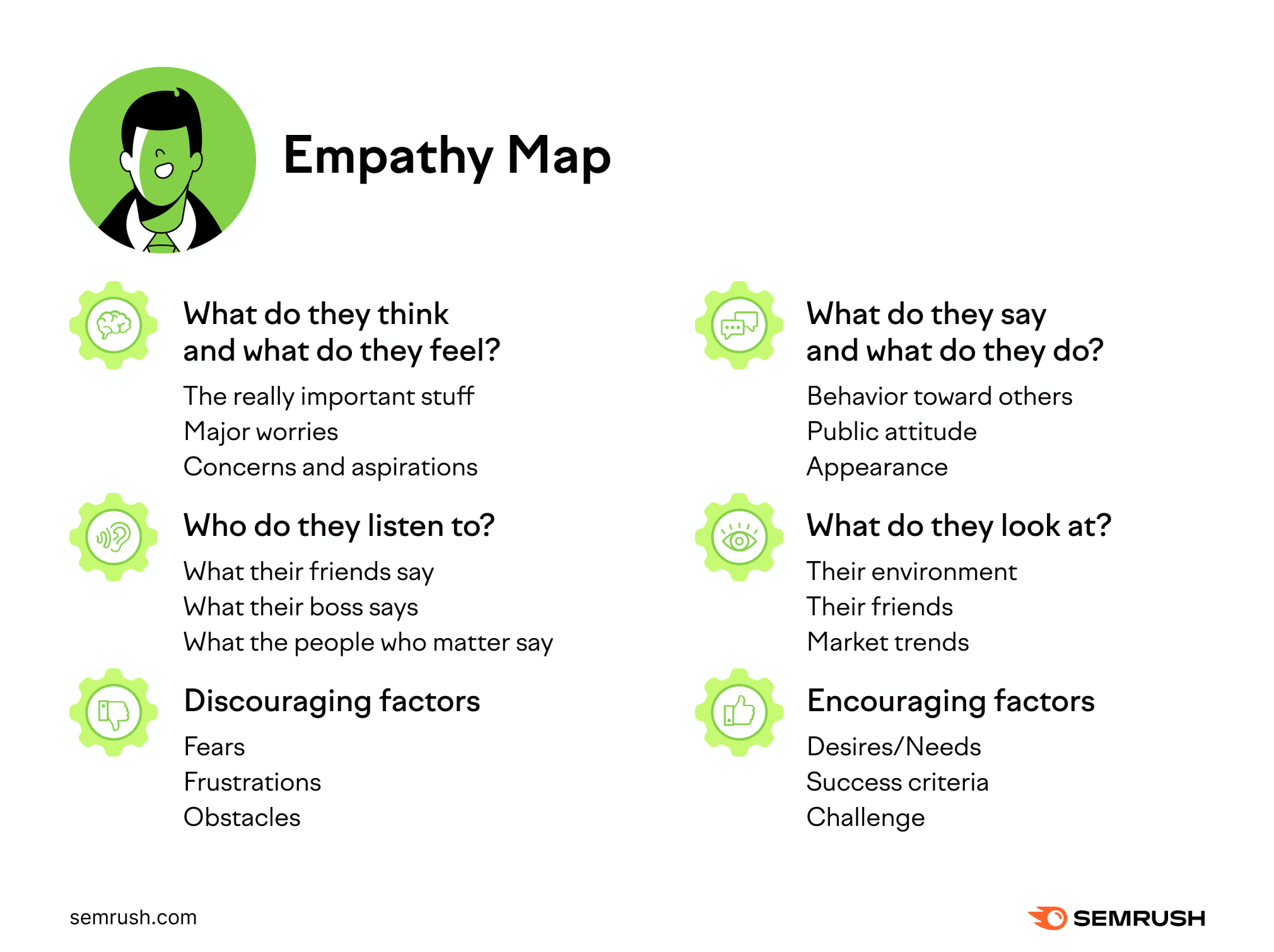 After updating your customer personas, identify the stages they go through. From discovery to purchase.
For your omnichannel strategy, ask questions like:
How do customers find our products?
What channels do our customers use most frequently?
How do our customers contact customer support?
Where does the customer experience friction with our brand?
To answer these questions, you can look at your Google Analytics to see how customers get to your site.

Analyze your existing social media channels to see who your audience is and how your customers engage on specific platforms. 
Pro Tip: You can do so with a tool like Semrush's Social Media Toolkit.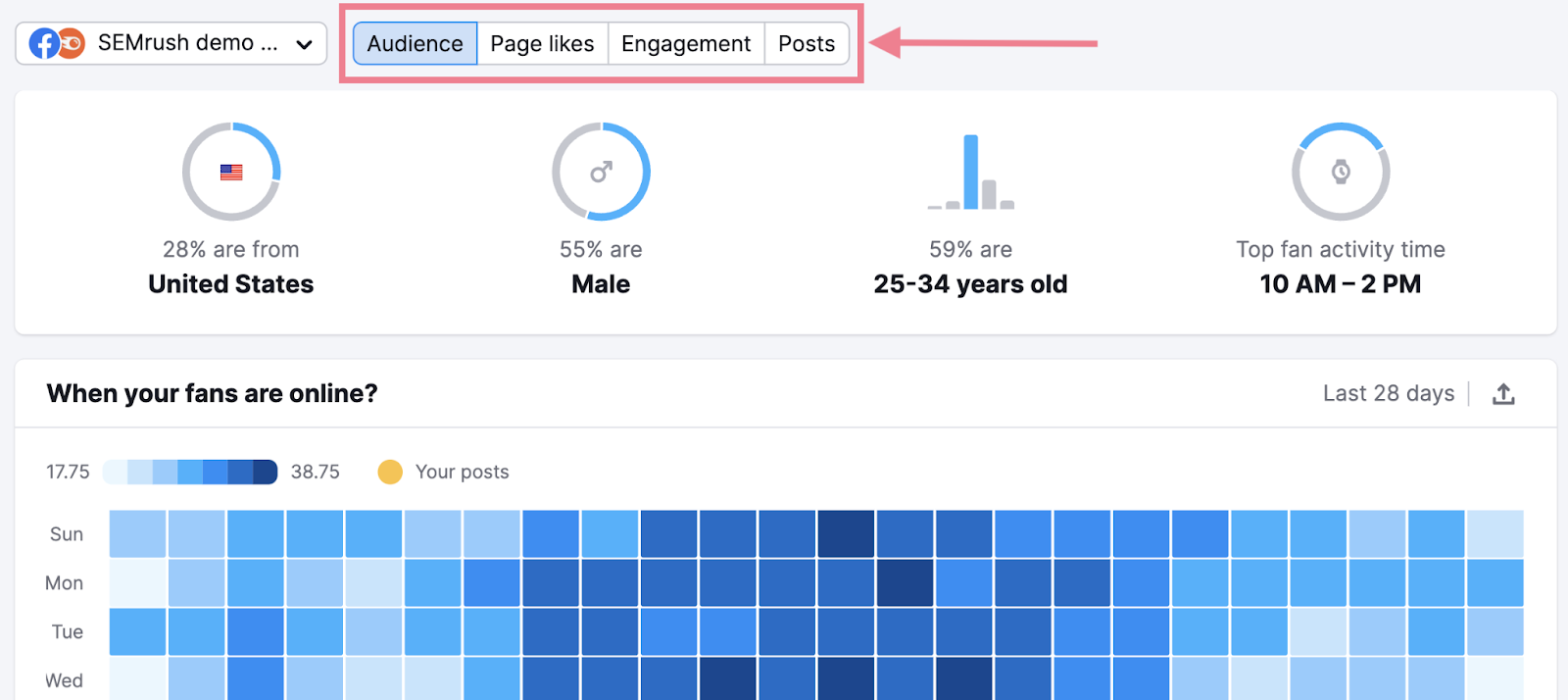 View your business from the point of view of your customer and reorient your business around their needs.
2. Streamline Your Messaging and Branding
Marketing channels are how you reach your audience. 
Here are a few examples of marketing channels: 
Email
Social media
Paid advertising
Blog
Influencers
Video
Within customer service alone, you may have various channels for interaction:
Email
Phone
Live chat
Social media
SMS messaging
Website contact forms
But marketing departments can often work in silos in a multichannel approach. For an omnichannel strategy, it's important for all teams to be on the same page and communicating similar messages (at the same time).
When planning your campaigns, invite your department heads to the same meeting. That way, your customer stays at the center from every angle.
And there are many marketing channels—prioritize the channels your customers use today while planning for any additional, helpful channels in the future.
Pro Tip: You can use Semrush's Marketing Calendar to plan cohesive marketing campaigns across all your channels.
3. Solve Customer Problems at Every Turn
Customer service is often the heart of an omnichannel marketing strategy. Customer service connects your brand to your customer in a "face-to-face" way, whether in-person or virtually.
The goal is to provide support and service across all customer contact channels simultaneously.
You can see if customer problems are being handled promptly and thoroughly by gauging customer feedback: 
Do you have negative messages on your social posts? 
Does your brand have a reputation of ghosting customers?
Poor customer service can negatively affect brands' online reputations. That's why you should audit your online reputation to see if customers have expressed their feelings about your customer service methods. 
You can also review customer service data: 
How long does it take to "close" a customer's case? 
How satisfied are customers with the service they received?
If your customers have made complaints about your brand's service, or you're finding you lack data in this area, now may also be the time to consider a new customer service solution. 
Consider tools like Zendesk or Freshdesk in your omnichannel strategy to streamline the customer service process across every channel.
Pro Tip: You can use Semrush's Social Media Inbox to monitor and respond to your audience's comments, direct messages, and brand mentions across your social platforms.
4. Create an Onboarding Experience
Creating an onboarding experience is often a first step for companies looking to go omnichannel.
New customers go through the onboarding process when they sign up for your product or service, covering everything from initial signup to product activation and first use. 
The goal of customer onboarding is to deliver value to your customers as soon as possible—ideally on their first use. 
You might start with a welcome email. This sets the tone for the customer's relationship with your product or brand. 
Next, you'll want to provide product setup assistance, a guided tutorial, or a setup wizard that walks your customers through the product activation process. Short and efficient tutorials will ensure the customer understands each product feature and its benefits. 
Here's an example of MailChimp's onboarding flow: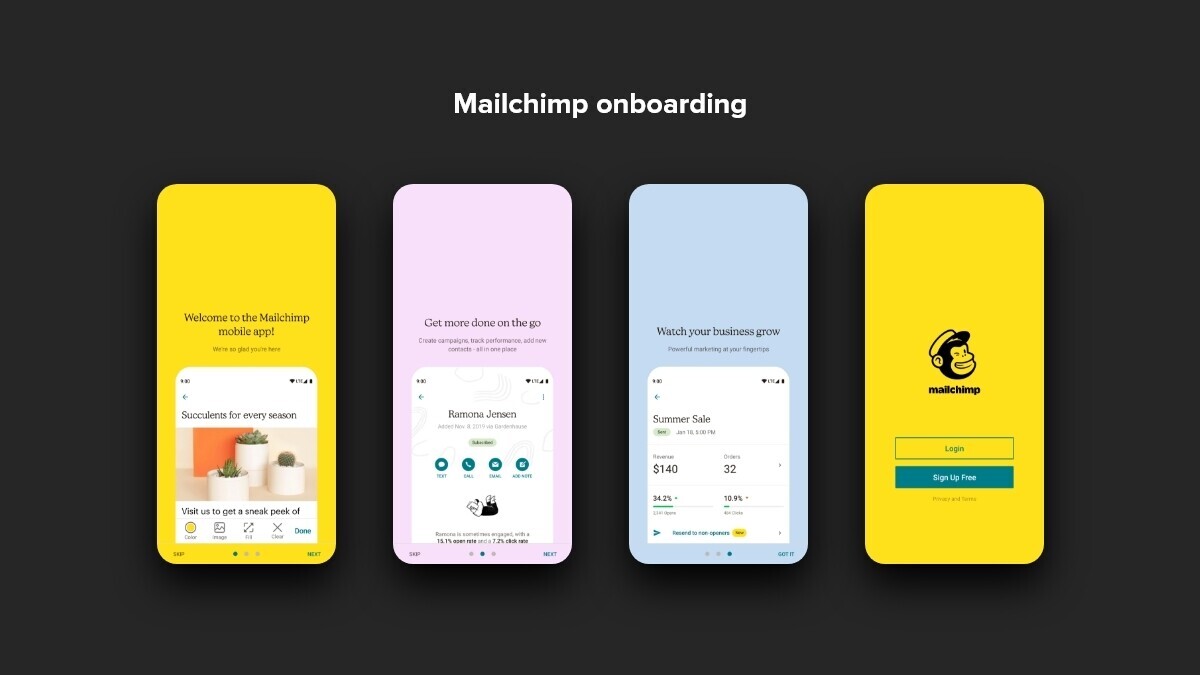 Eventually, you'll choose channels for sharing promotions after purchase, such as a system for checking stock availability, marketing messages, etc.
Monitor your customers' progress throughout the onboarding process and help them get more value from your product by determining where they are getting stuck and helping them get unstuck.
Onboarding your customers properly entails more than just greeting them. It allows them to understand the product's benefits and features across various use cases.
However you choose to onboard your customers, make sure your customers know which ways they can get in touch with your brand.
5. Use Customer Data to Personalize Interactions 
You can use your customer data to personalize the user experience across channels.
This data is often referred to as first-party data—information that a company collects directly from its customers and owns. This information includes customer demographics, location, purchase history, interests, or activity status. 
With first-party data, you can make experiences more personalized and human. Which makes your brand more appealing to customers.
With each stage of getting to know your customers, you learn more about them. That helps you bring more value to the relationship. 
Customer engagement provides insights you can use to enhance future interactions. This could be the types of content they click on, the channels they engage with, or their buying habits. 
In person-to-person relationships, you would refer to this as "behaviors." In marketer-to-customer interactions, behaviors are showcased in the form of first-party data. 
For example, if a customer doesn't open an email, you can advertise to them or engage via social media instead. Or if they view a product online, you can send a reminder email like in this example from clothing brand American Eagle: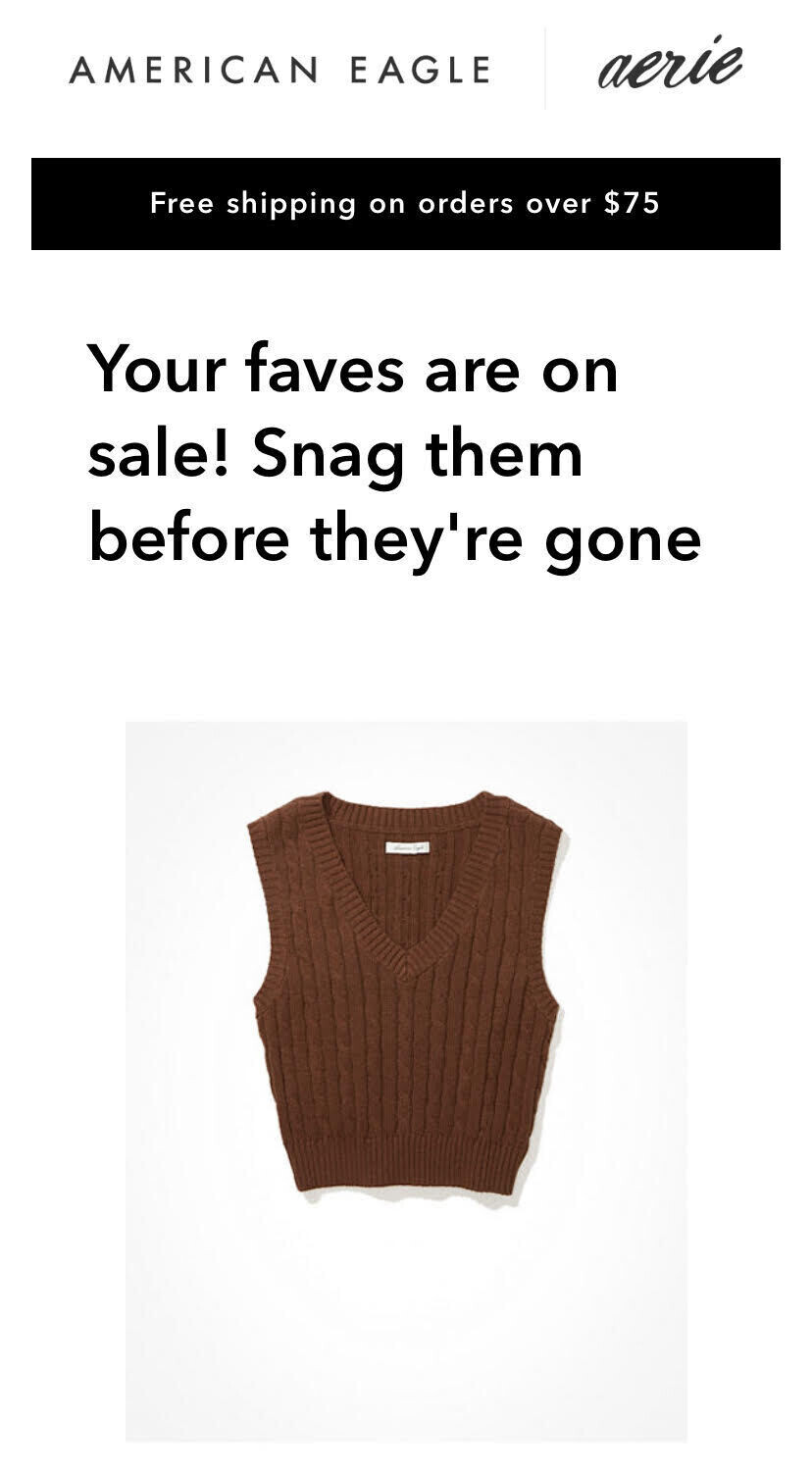 When thinking about how to integrate this data into your omnichannel strategy, think about how you can communicate and serve your customers in the ways that work best for them. This can help you decide what channels to use at what times.
6. Measure Your Customer Success 
Using the right channel (social media, SMS, email, etc.) at the right time is essential for getting your customers' attention and driving action. 
For an omnichannel marketing strategy, campaign and channel insights can help you determine whether your business is helping your customer succeed in their goals.
You might ask questions like:
Is our onboarding increasing product activation among users?
Is our content capturing customer interest and engagement?
Are we reducing questions and customer confusion around specific product features?
Why are certain customers abandoning our product or service?
To grow your business and drive customer lifetime value, marketers consistently need to measure what works and what doesn't. Which can be done through both individual and aggregate insights. 
Individual insights, where a person tells you something, such as the fact that they dislike the color pink, is equivalent to receiving a customer's review about a product they've purchased. It's specific to them. 
Aggregate insights, on the other hand, like when you get a bad haircut and everyone agrees, are the equivalent of a poor open rate on an email campaign. 
A marketer can use these measurements to learn specifics about their audience, such as personal preferences and generic information that can be applied to everyone.
Marketers must pay attention to these measurements to ensure customers receive the best possible experience. 
A helpful way to ensure you're helping customers succeed is to interview them. What were your customers' goals? And how did your business help them achieve those goals?
A popular method to capture this information is to send surveys at customer "milestones," such as completing a purchase or abandoning a subscription. Hotjar gives an example of a "churn" survey template below: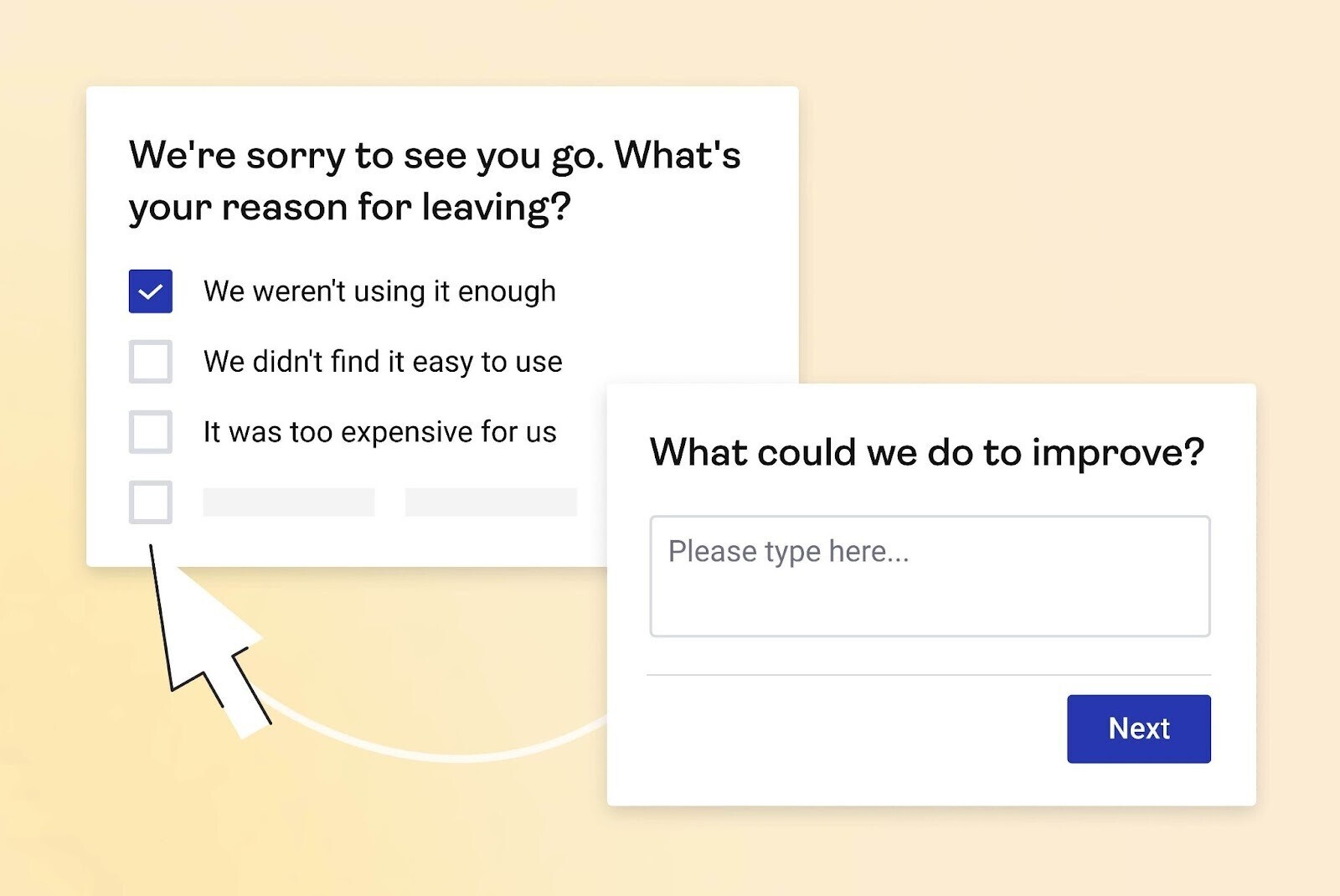 With an omnichannel strategy, you may be measuring for a more holistic view rather than focusing on just engagement per channel (like you'd typically see in a multichannel marketing strategy).
Omnichannel Marketing Examples
Now that we've talked about how to start building your omnichannel marketing strategy, let's cover a few real-life examples. 
1. Starbucks
The Starbucks Rewards program is a popular example of omnichannel marketing.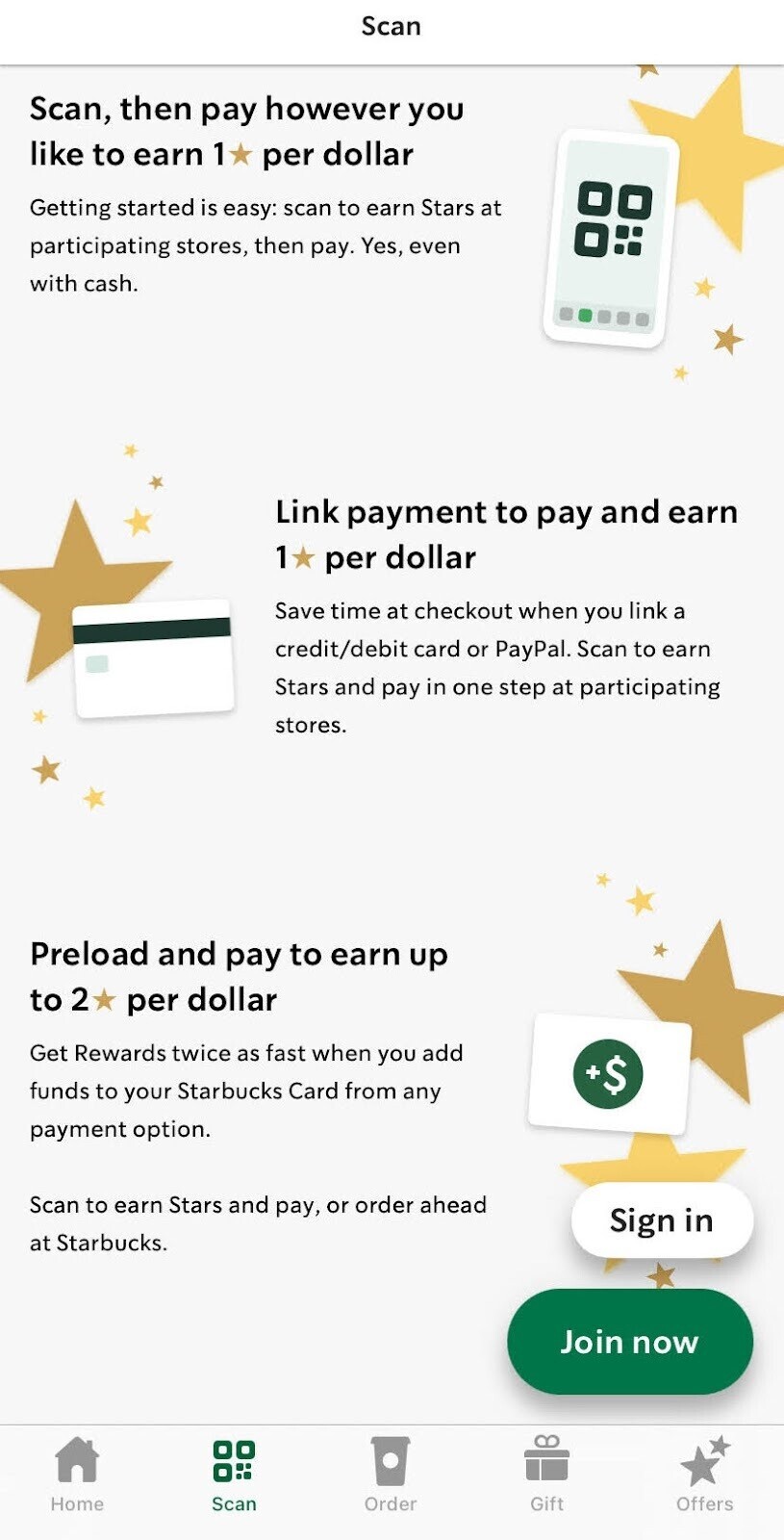 Customers can download the app that acts as their one-stop-shop for Starbucks. The app allows customers to:
Pay in-store without taking out cash or a card
Load their credit card information to easily replenish their funds
Order ahead
Claim special offers
Participate in games like "Starbucks for Life," where they can earn free drinks and other prizes
The Starbucks app is a great example of bridging the gap between online and offline customer service.
And while it's easy for customers to order ahead or add funds directly on the app, they can also do the same thing in-store. Which is what omnichannel marketing is all about.
2. Domino's Pizza
Domino's Pizza also bridges the gap between in-app and in-person experiences.
You can order through their app and track your pizza every step of the way with their famous Domino's Tracker: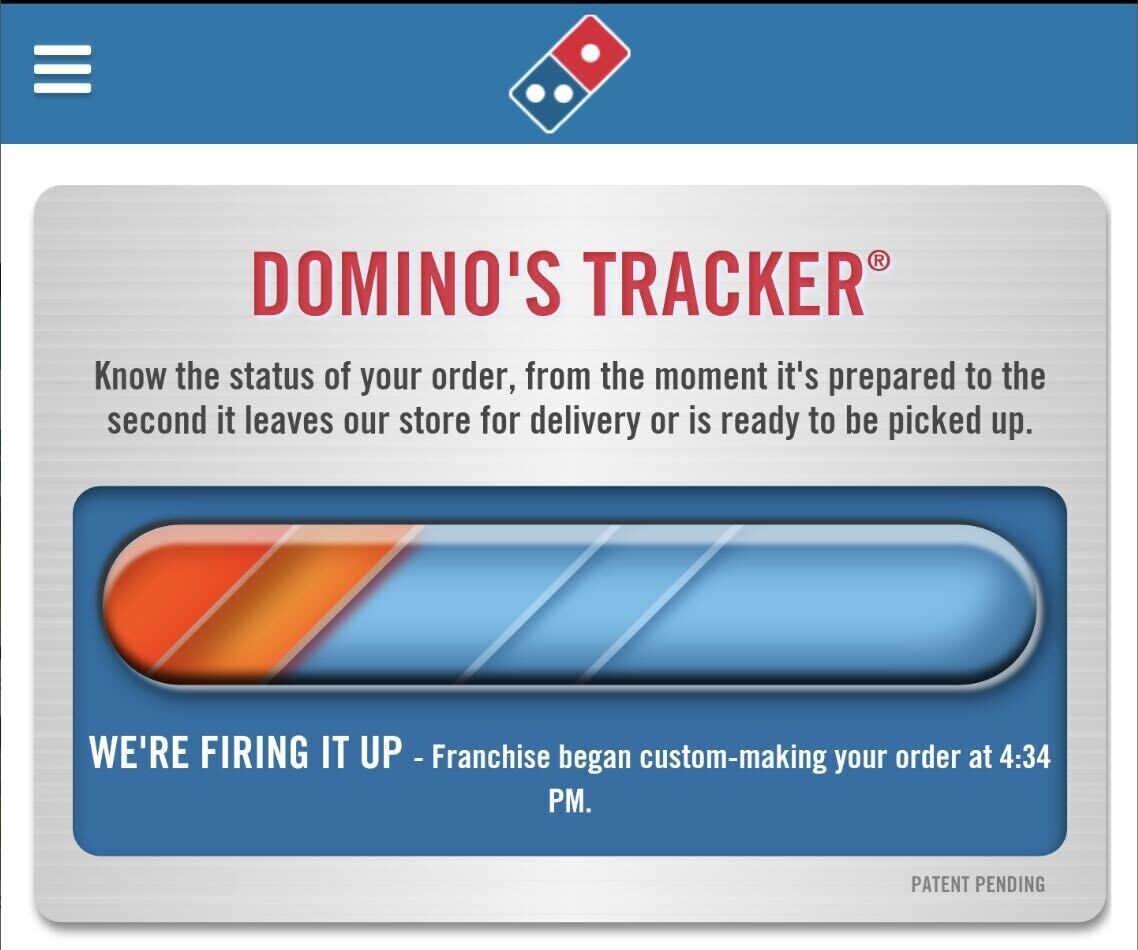 And even if you order through the app, you can plug in your phone number on their website to track your order there.
The app also lets you:
Track orders via your Apple Watch
Save your favorite items for faster "Easy Orders" in the future
Use a voice-ordering assistant to add items to your cart
Add a card or arrange to pay with cash when your delivery arrives
Domino's also has a rewards program you can access online and through the app.
3. Parade
Underwear and lounge brand Parade integrates various channels to make the shopping experience as easy as possible.
They send texts to customers to remind them of scheduled sales:
And also host "secret shop" sales, which customers can access by following links shared on Parade's social accounts.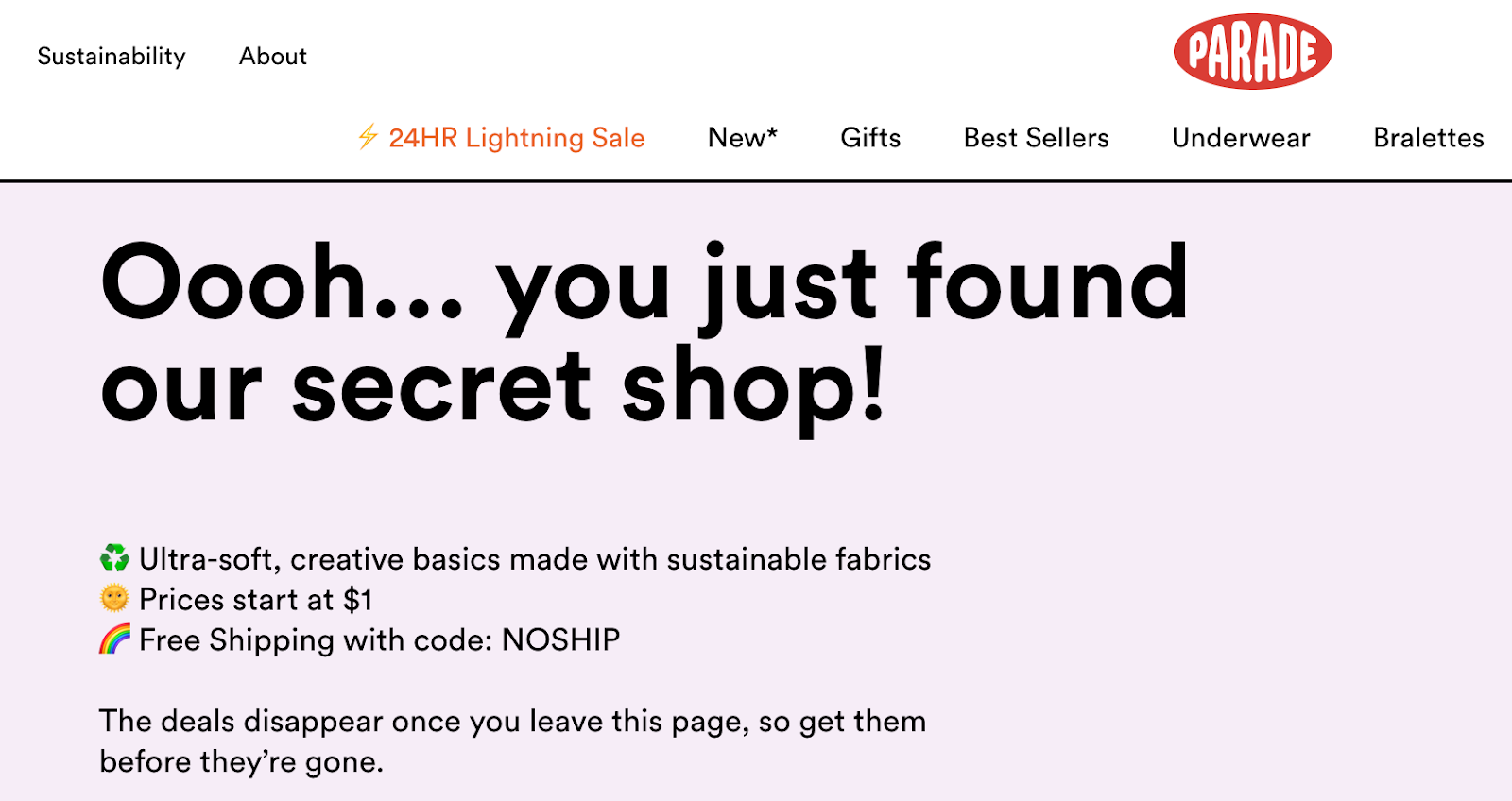 And if you need to use their chat feature, you have plenty of options. 
They'll first attempt to solve common problems with AI (tracking an order, returning an order, etc.). But you can also message someone directly with a more complex question.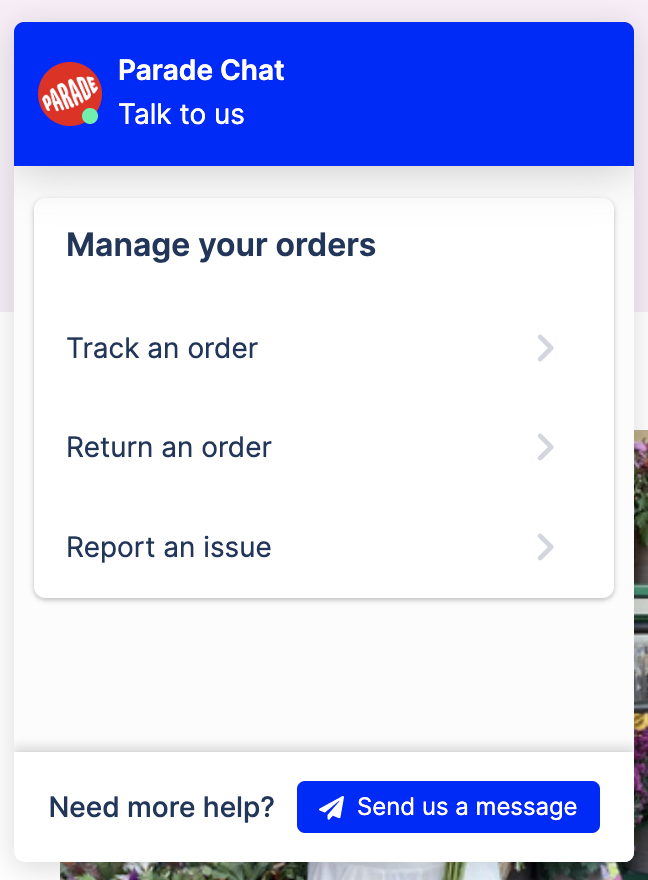 4. Target
Target's app is a great example of how big-box stores can integrate digital and in-person shopping experiences.
Target offers the general "Target App" which:
Allows customers to make purchases directly from their phones
Shows product availability by location
Includes a map showing the aisle a product is located in (and lets you toggle by store)
When ordering through the app, customers can choose to make a drive-up or a pickup purchase.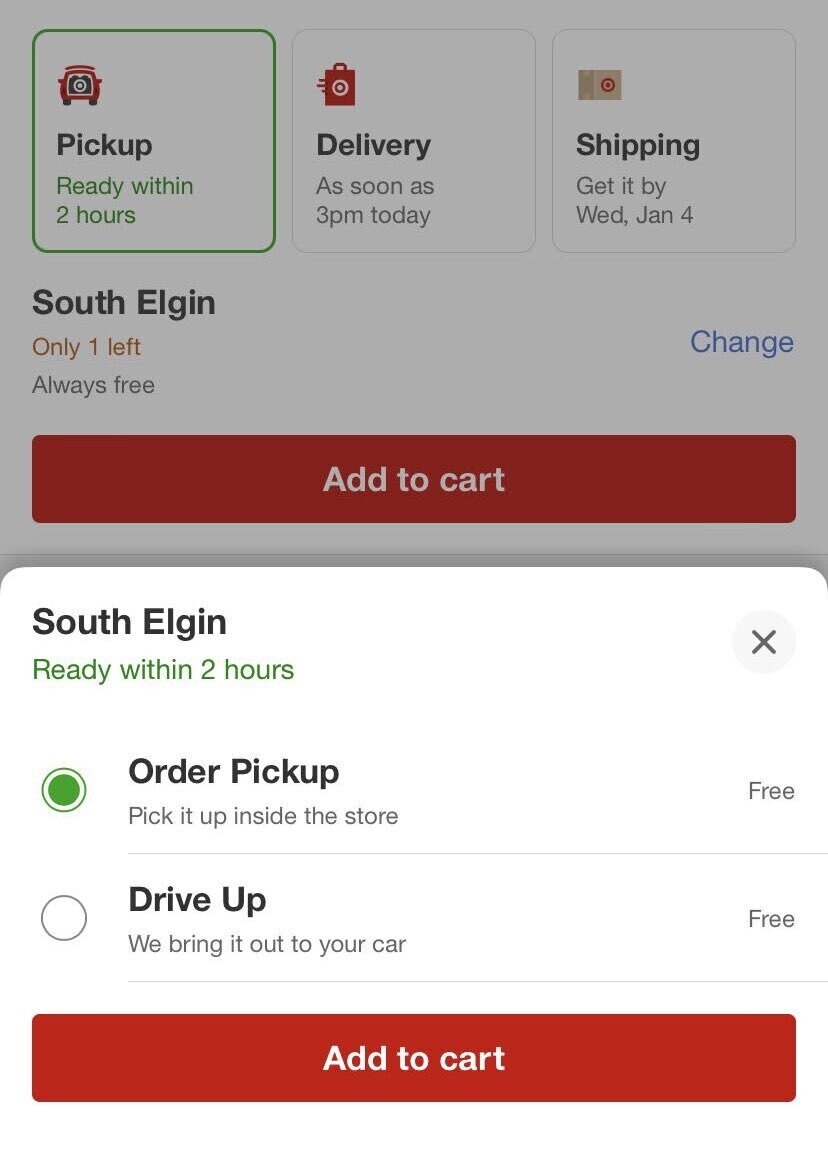 If they choose drive-up, they park in a designated parking spot at the physical storefront. When the customer arrives, they click a button on the app. And an employee will come outside with the order.
For pickup orders, customers can walk inside to the "Order Pick Up" counter, show an employee a scannable code and receive their order.
Target also offers a coupons via Target Circle, also found in the app.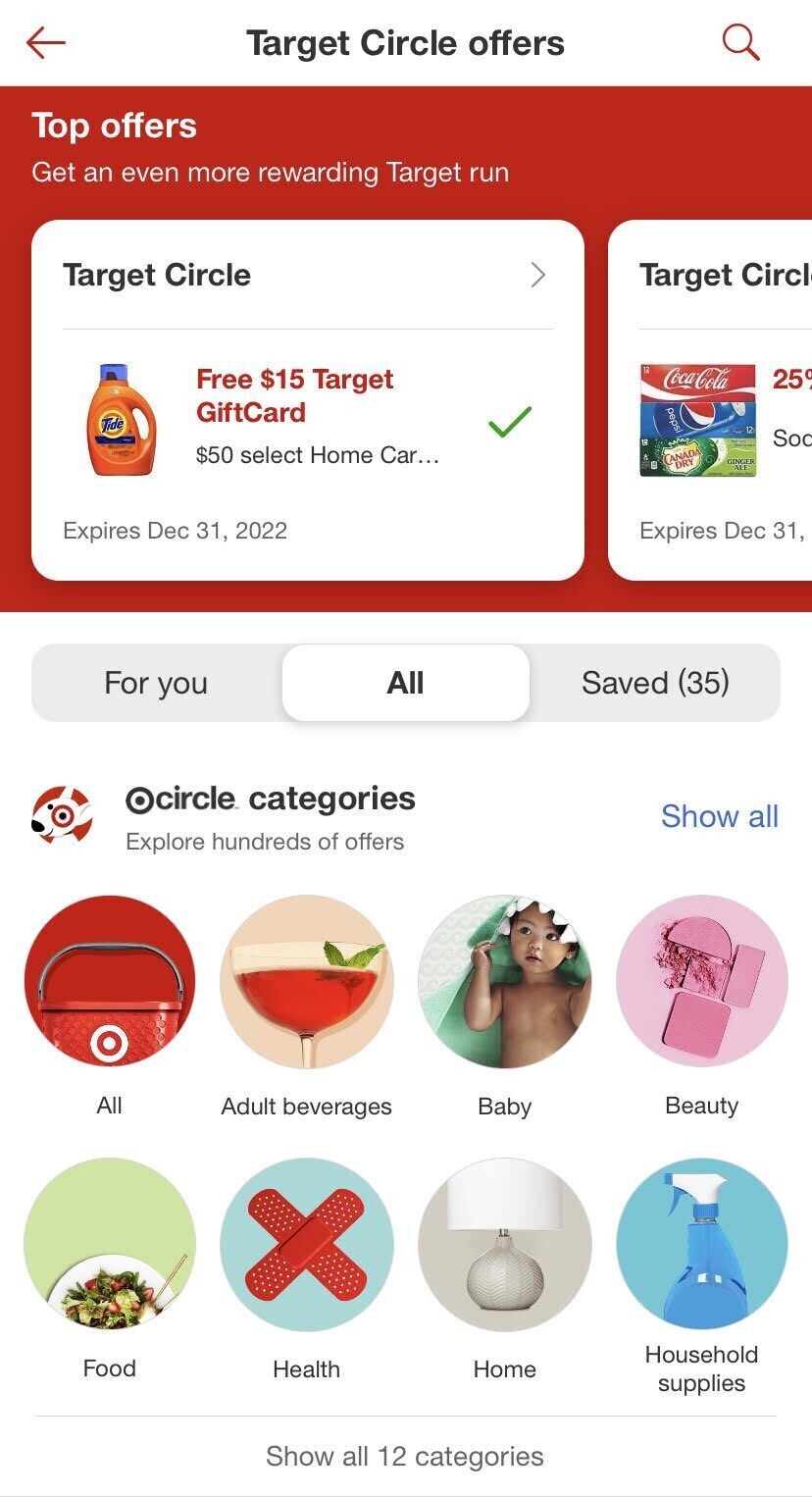 Customers can apply virtual coupons to online orders or scan the app at checkout.
Transitioning to Omnichannel Marketing
To be successful with your omnichannel efforts, first identify which channels your customers use and where they interact with you. Remember not to overextend yourself. It is critical to be present on the channels your customers use, but only if you have the resources.
You may also need to get you marketing, sales, and customer service teams on board. Shifting from multichannel marketing will require all functions to buy into the strategy.
Then, it's time to plan for the long-term: 
Map your customer journey. Analyze your existing channels. And brainstorm great customer experiences.
When you're ready to put your strategy into action, use a tool like Semrush's Marketing Calendar to plan your first omnichannel campaign—across all your channels.