Today, we're making Yoast SEO 20.3 available to the world. This release comes with a long list of enhancements, bug fixes, and other improvements designed to help you improve your SEO experience.
Improved highlighting in analyses
One of the most significant updates in this release is an improved highlighting feature. Yoast SEO helps you quickly locate where you need to make your edits to improve the readability of your content by highlighting the pieces in your text.
In this release, we've made the highlighter better. We can now highlight content in captions of audio, embed, gallery, image, table, and video blocks in WordPress. You can also use it to highlight content in Yoast SEO FAQ and How-to blocks.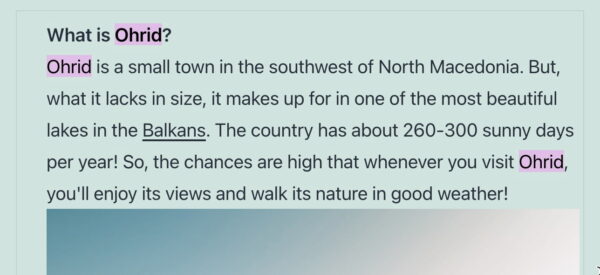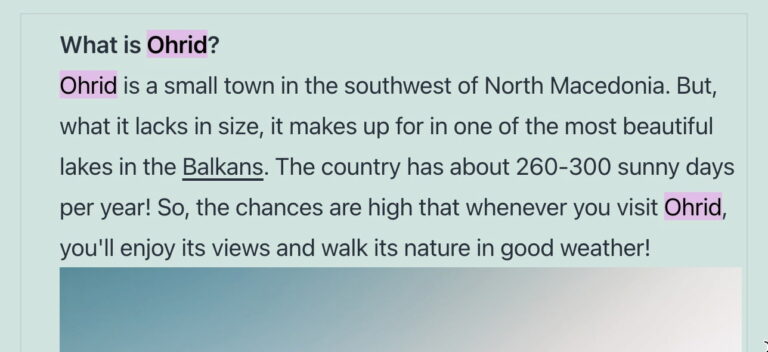 Portuguese language enhancements
We've made important improvements to our Portuguese assessments in the release, like the passive voice and transition words assessments.
Yoast SEO's passive voice assessment helps you create clearer and more concise content. Passive voice can weaken sentences. It can make them harder to understand, so this assessment checks your text for instances of passive voice. By reducing the use of passive voice in your writing, you can improve your content's overall quality and readability. The assessment is available in multiple languages.
The transition words assessment in Yoast SEO helps improve the coherence and readability of your writing. Transition words are essential to connect ideas and help readers understand the flow of your content. By analyzing your text for the use of transition words, the assessment can suggest improvements to your writing. We'll highlight instances where transition words could be added or replaced.
In Yoast SEO 20.3, we've improved these two assessments for the Portuguese language. The passive voice assessment now has better detection of participles. Plus, we've added new transition words to the transition words assessment, thanks to the contributions of Mathias Ribeiro.
Bug fixes and enhancements
Regarding bug fixes, we've addressed several issues in this release. For example, shortcodes in the Block editor will no longer be treated as words in the content analysis. Additionally, editing text in the Classic editor while the highlighting feature is enabled will no longer make the text unfocused, and self-closing break tags </br> will now be removed when analyzing content.
Other improvements in this release include avoiding PHP warnings due to a wrong variable type. Also, we removed the beta badge for the inclusive language assessment.
Yoast SEO Premium redirect manager
Yoast SEO Premium also gets a round of enhancements this time. For one, we've made the links in the redirect manager clickable. It's now easier to check if these are functioning properly. The redirect manager in Yoast SEO Premium is a valuable tool for ensuring that your website visitors always find what they need. It helps prevent 404 errors and maintain a well-structured website, improving search engine rankings and user experience.
Update to Yoast SEO 20.3
At Yoast, we're always working hard to improve our line of SEO plugins. Each release brings improvements and enhancements that make it easier to manage your site or improve its SEO. Yoast SEO 20.3 has a long list of fixes and improvements, from highlighting content to enhanced support for the Portuguese language.