Meta keywords are specific meta tags located in the HTML head section of a webpage containing a list of keywords that represent the content of the page for search engines. However, they are now largely disregarded by most major search engines due to misuse.
The meta tag is placed in the <head> section of your webpage. And looks like this:
<meta name="keywords" content="Keyword1, Keyword2, Keyword3">
No, you shouldn't. And here's why:
Meta keywords are an outdated and irrelevant meta tag that has no impact on your rankings in major search engines like Google or Bing. 
In fact, using them could even hurt your SEO efforts, as they could be seen as a spam signal by some search engines. And can reveal your keyword strategy to your competitors. 
You should instead focus on other more important meta tags, such as the title tag and meta description. These can affect how your pages appear in search results. And influence visitor click-through rate. 
Make sure your pages have unique, descriptive, and relevant titles and meta descriptions that match search intent. 
Further reading:
Let's look at whether other search engines like Bing, Yandex, Baidu, and Naver use meta keywords.
Bing
Bing excludes and ignores the meta keyword tag.
In 2020, Christi Olsen, from Microsoft, tweeted that Bing doesn't use meta keywords. And that they have no SEO value.
A Bing article a few years ago eluded that they could potentially be seen as a spam signal by Bing — was this an accurate interpretation then/now?

— Dan Taylor (@TaylorDanRW) May 29, 2020
Yandex
With a total market share of roughly 35%, Yandex is Russia's second-largest search engine.
Yandex's support page explains that the SEO meta keywords element "can be used when determining the page's relevance to search queries."
So if you optimize sites for Yandex search, it's likely that using meta keywords will still help your rankings.
Baidu
Baidu dominates China's search engine market with a total market share of around 64%.
In 2018, an SEO expert from China wrote a blog post explaining why you shouldn't use meta keywords when optimizing your site for Baidu. 
In the blog, he cited a forum post from a Baidu engineer that said Baidu hasn't been using meta keyword tags since 2012.
Naver
Naver is South Korea's second-biggest search engine after Google.
Just like Google, Naver has documentation for optimizing websites for Naver Search.
And while they include information about which meta tags to include on your pages, the documentation doesn't specifically mention anything regarding meta keywords tags.
So it's reasonable to assume that meta tags have no discernible importance for Naver.
People often suggest using meta keywords for competitor research.
They advise looking at meta keywords on competitor sites to work out what keywords they're trying to optimize for.
That's not the right approach. 
Why?
Because most sites don't use meta keywords tags, so you won't find any keywords there most of the time. Plus, some sites even include junk or irrelevant keywords in their meta tag fields for this very reason.
But there's a better way.
Use a dedicated competitor research tool like Organic Research. 
Start by adding a competitor's site, selecting the country, and clicking "Search."

Then, scroll down to the "Top Keywords" report. And click "View all # keywords."
Like so: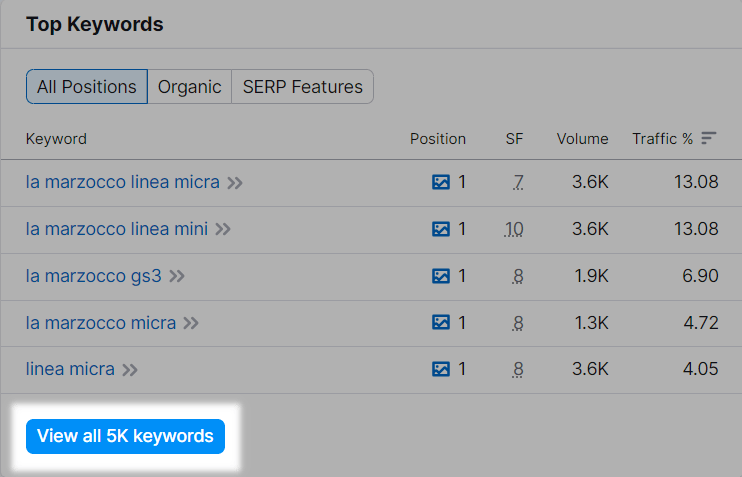 Now the tool will reveal all the keywords the page is currently ranking for on Google's top 100 positions.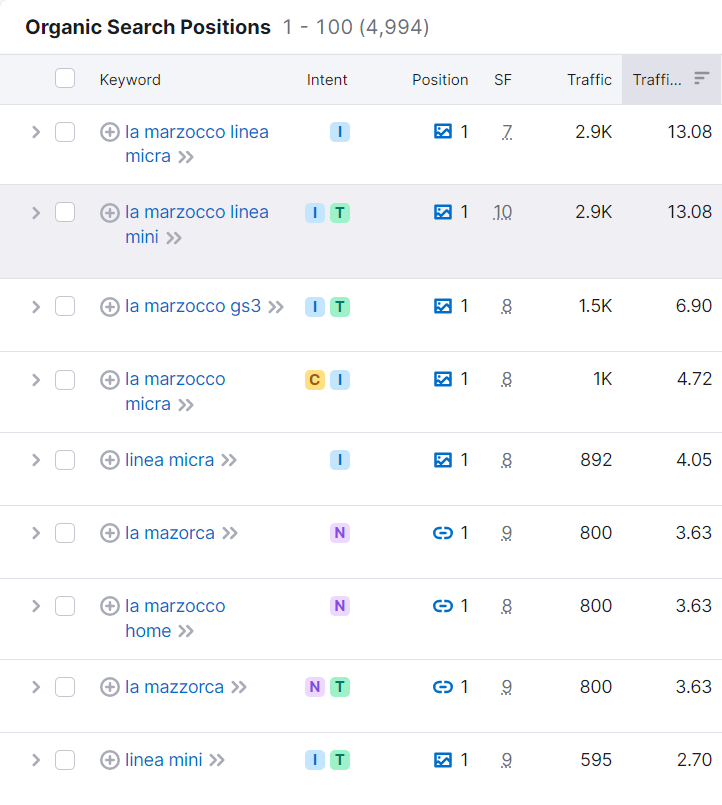 Meta tag keywords aren't relevant from a search engine rankings standpoint. 
Instead, do this for all your competitors. And you're much better equipped to stay ahead of them in the SERPs.
Title Tag
A title tag is an HTML code that indicates the title of a webpage. It appears in search engine results, social media posts, and browser tabs. 
And optimizing title tags is one of the easiest ways to boost your rankings. They help search engines understand what your page is about. 
You can see title tags in the search engine results pages.
Like so:

Note: Google doesn't always rely on title tags to generate titles in search results. Sometimes, it rewrites your titles to match a user's search query. Learn more about this update here.
Title tags are often the primary piece of information people use to decide which results to click on in search results.
Here's some advice on crafting perfect title tags for your pages.
Keep your titles under 60 characters – Google tends to truncate titles that are longer than that
Use your primary keyword – Google looks at keywords in your title to understand the topic your page covers
Add click-enticing modifiers – Such as "best," "top," or the current year. This can boost your CTR (click-through rate)
Further reading:
Meta Description
A meta description is the descriptive summary of a webpage that can appear in search results. They help users know what they'll find on the page. And it encourages them to click through. 
Meta descriptions can show up in the SERPs below the title tag. 
Like this:

Note: Google doesn't always display the meta description specified in the HTML code. Sometimes, it overrides and generates a description it thinks users will find more relevant to the searched query.
Meta descriptions aren't a direct ranking factor. But writing a compelling meta description can improve your CTR.
Here're some ideas to keep in mind when crafting your meta descriptions:
Keep your meta descriptions below 120 characters – Google tends to truncate meta descriptions over roughly 120 characters
Include your keyword – Google bolds words and phrases that match the search query in the meta description
Write something click-worthy, not clickbait – Accurately summarize the page's content
Further reading: 
Take It a Step Further
Now you know what meta tag keywords are and if you should be using them. (You shouldn't). 
That being said, you should focus on other, more important, on-page SEO elements. This means updating content, title tags, meta descriptions, internal links, and more. 
Search engines will look at on-page SEO signals to determine if a page matches a user's search intent. 
And if it does, they will rank it higher in search results. 
You can easily pinpoint your site's on-page weaknesses (and fix them) with the On Page SEO Checker tool. 
Set up a project and the tool will provide actionable ideas you can implement to try and boost your rankings. 
These ideas are based on the top 10 real-time competitors for each of your target keywords. 
You'll also see a list of the top pages to optimize:

This list gives you an idea of the pages you should prioritize to make the most impact in the shortest amount of time. 
Implement as many optimization ideas as you can. And schedule automatic crawls. 
You can do this by clicking on the "gear" icon and clicking on "Schedule."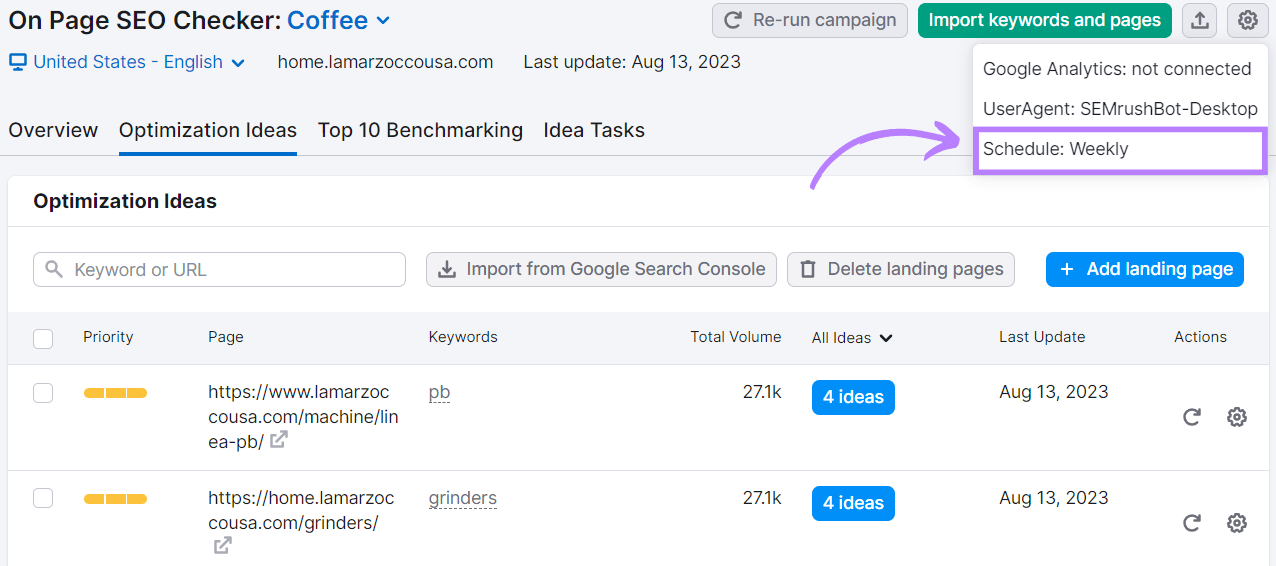 Then, select "Weekly" and check the box next to "Get email updates every Monday." And click "Save."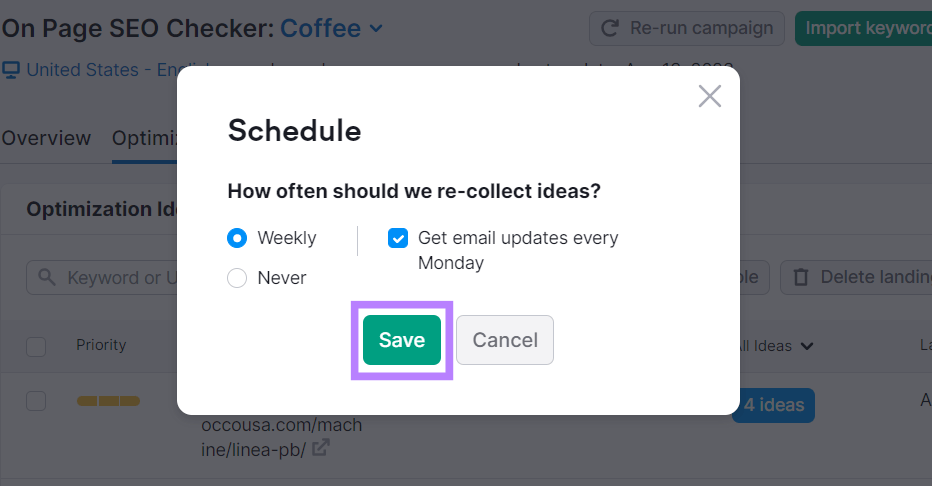 Now you're set up for on-page SEO success.